What was unusual about the visit in the winter of 2012 was that so much more of the city was accessible.
Normally when you go on a tour with 16 people (maximum allowed) they regroup you at the minibus and drive you between sites. Even if it's only 50ft, they will regroup you just to keep you together / headcount etc.
We had booked 16 places, but went as a group of 8. Which meant we could be counted very easily. As the guide was familiar with all of us (we've all clocked up hundreds of hours of zone time with him) he let us wander on our own to a certain degree.
I've always wanted to go to Pripyat stadium, I've been asking him for 2 years now, but he's always replied "Not possible, undergrowth" But today he said "Is possible!" Not only that he said "It's a lovely day why don't you walk there, you know the way?"
Wow! So off I set from Lenin Square through the city park (Not the fairground) which I've never seen documented anywhere else. The main path is lined with these hand painted propaganda signs which I love!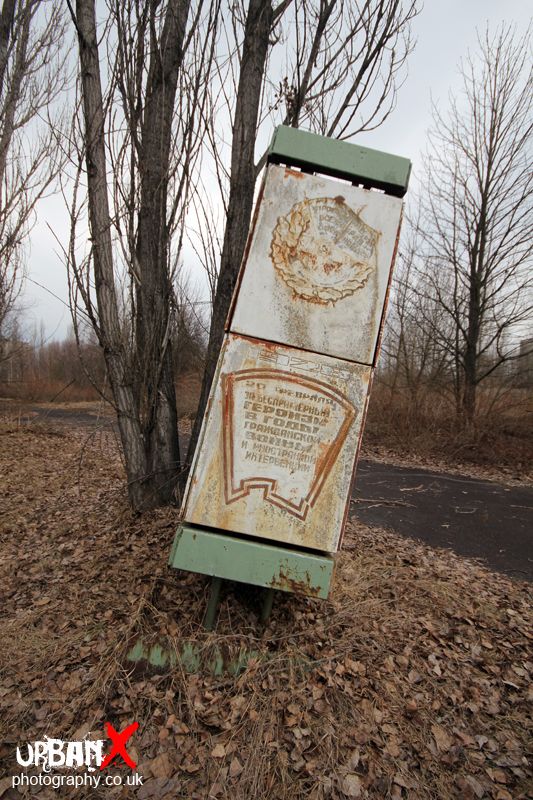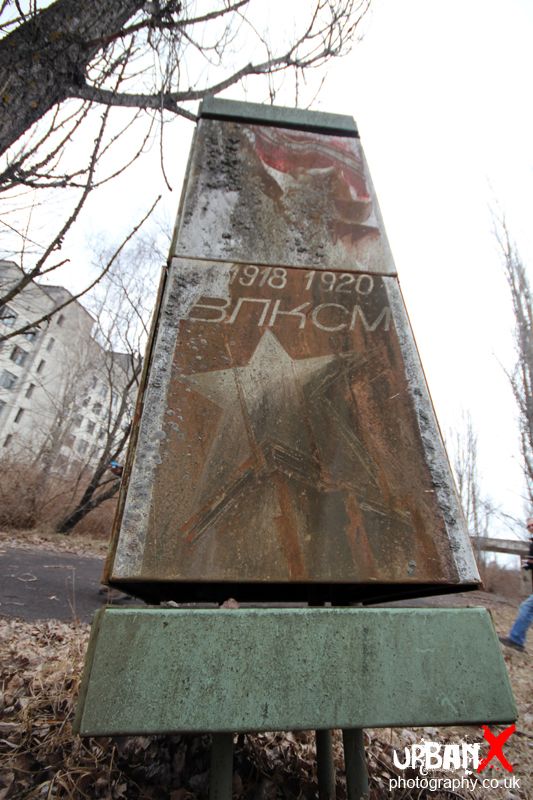 Comparison - Note the "1931" across the top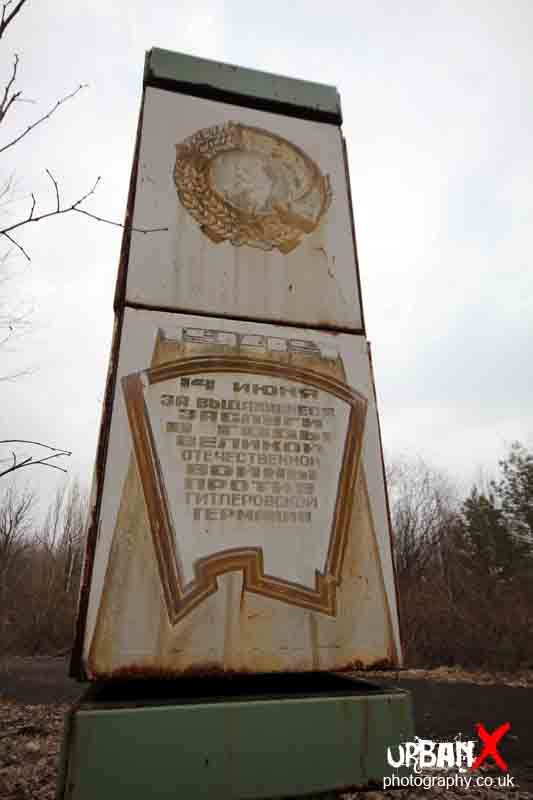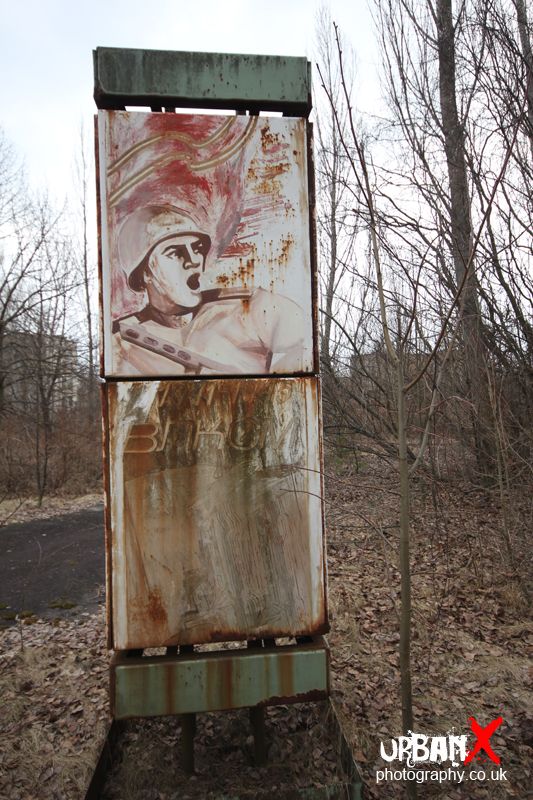 Former Noticeboards:
Bridge & Duck Pond: