So here it is my 1,000th post! Over 100 explores later and I find myself in one of Pripyats Kindergartens.
Sit back, itís an emotional one.
Pripyats population was very young, with the average age being just 26. With so many young families it was necessary to build no fewer than 15 Kindergartens.
Here is Kindergarten Cheb Urasaka being built in 1970 (Pic from pripyat.com)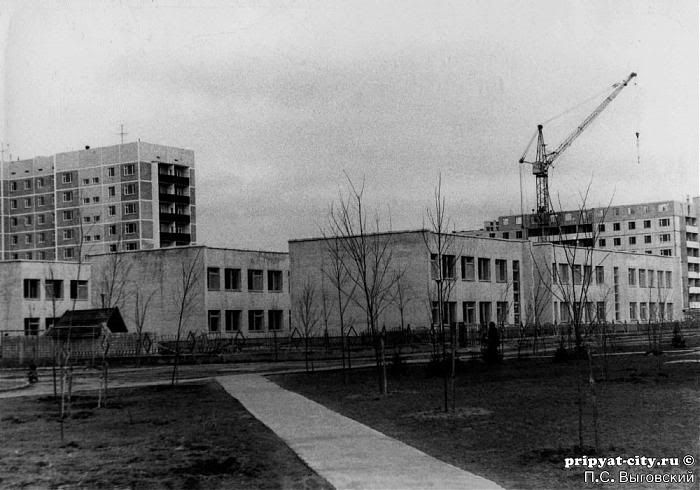 I knew this one was going to be pretty tough on the emotions and Iíd been building it up in my head for months.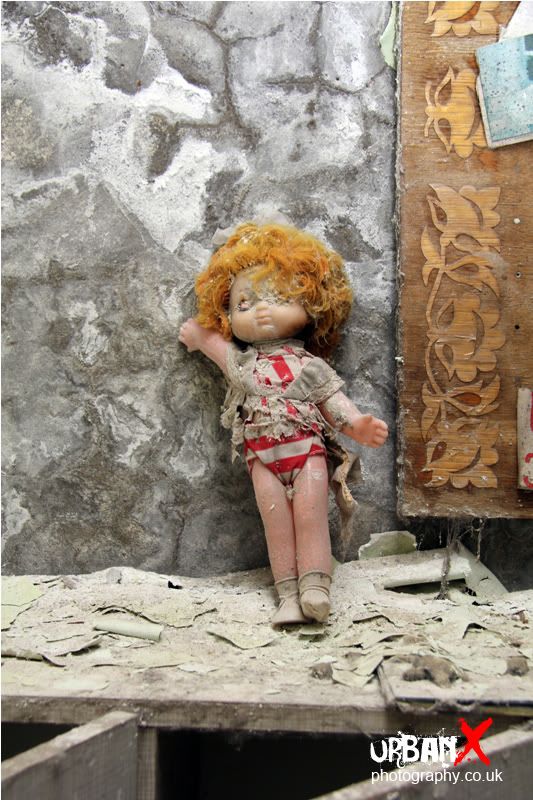 Since Iíve been staying in the zone Iíve been with 15 other travellers, all guys. So there was a fair amount of rowdiness, and bravado going on. Not here.
ÖThis was different.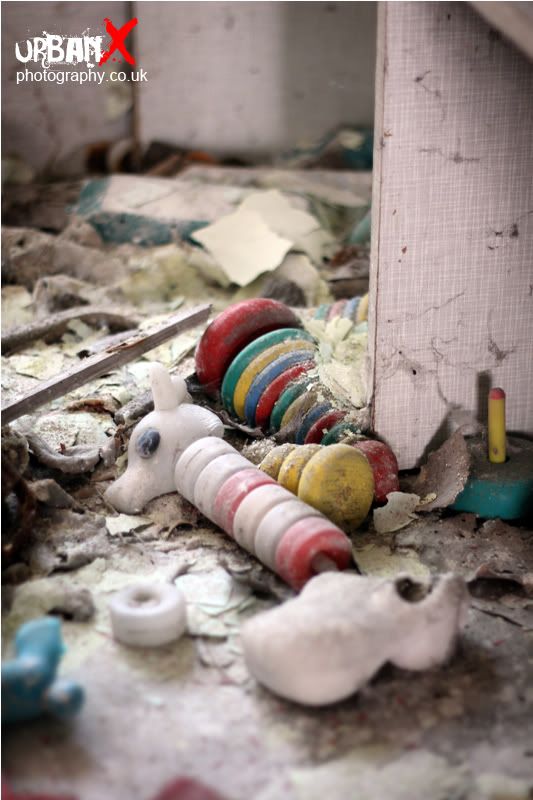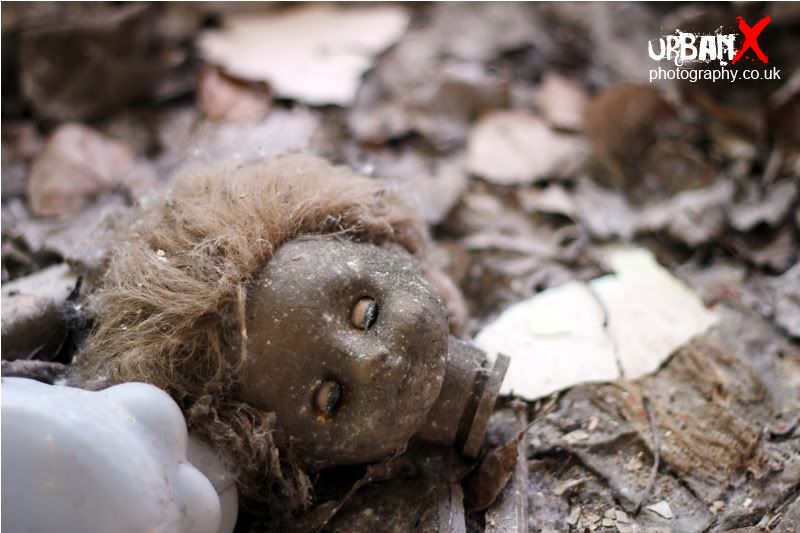 You all know what itís like exploring in a group; when you see each other youíre normally like ďYouíve gotta see in hereĒ or ďdid you find the piano?Ē
Not here. We were silent.
When we occasionally passed in corridors we were silent. Some guys acknowledged my presence with a subtle nod, most guys couldnít even lift their eyes to make eye contact.
I knew thereíd be dolls around the place, Iíd seen photos before. But when you actually see them, you see how many of them there are, their faces seared: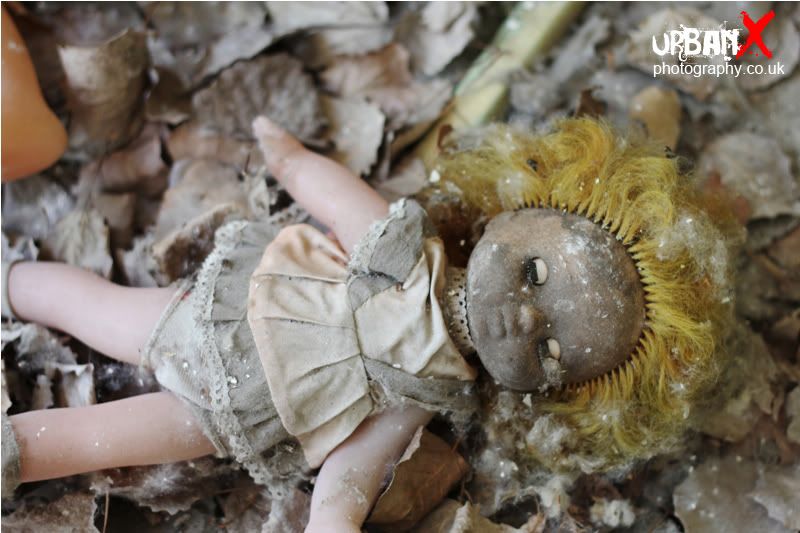 You start to think back to your own experiences and memories. I know how hard it is for a child to leave a loved toy behind, sometimes itís their best friend, their world. I cant imagine how those toddlers felt to be evacuated without being able to go back for their friend.
Toys were still delicately stacked, their colourful fragility contrasting against 25 years of grime.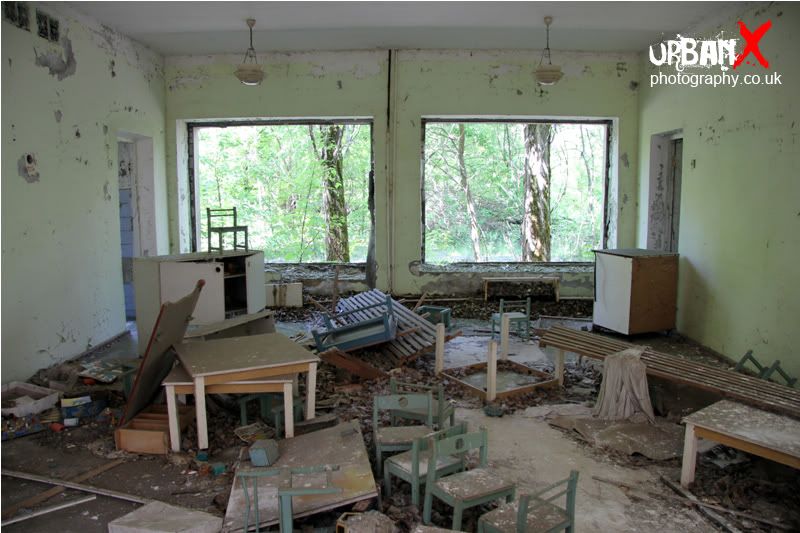 Toddlers locker room: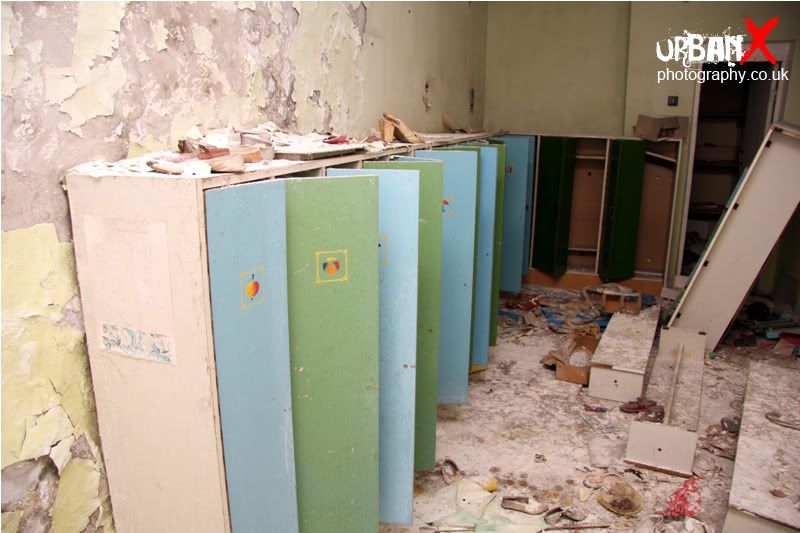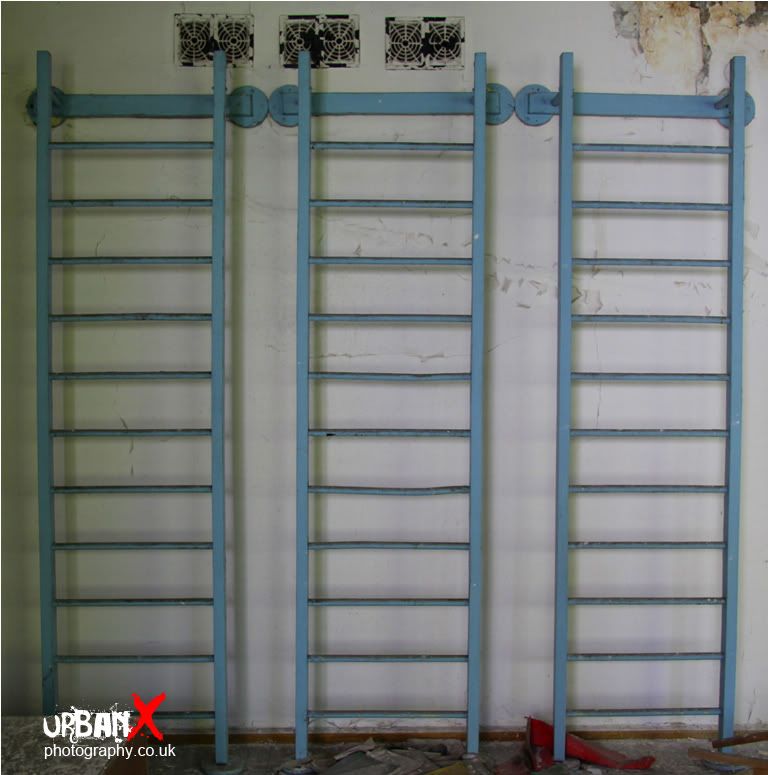 It started to almost feel like a normal explore, the obligatory chairs etc.
Then you realise the scale of everything your seeing, and realise itís for people under five.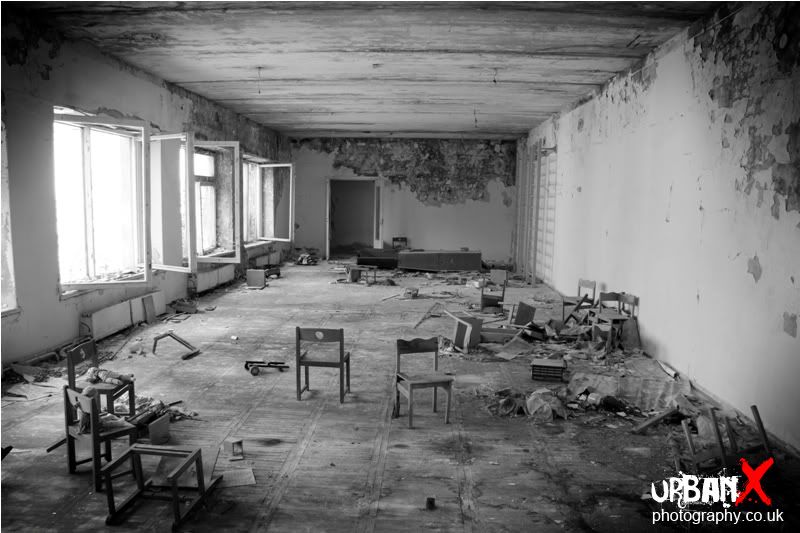 Even the gas masks I found were in toddler size.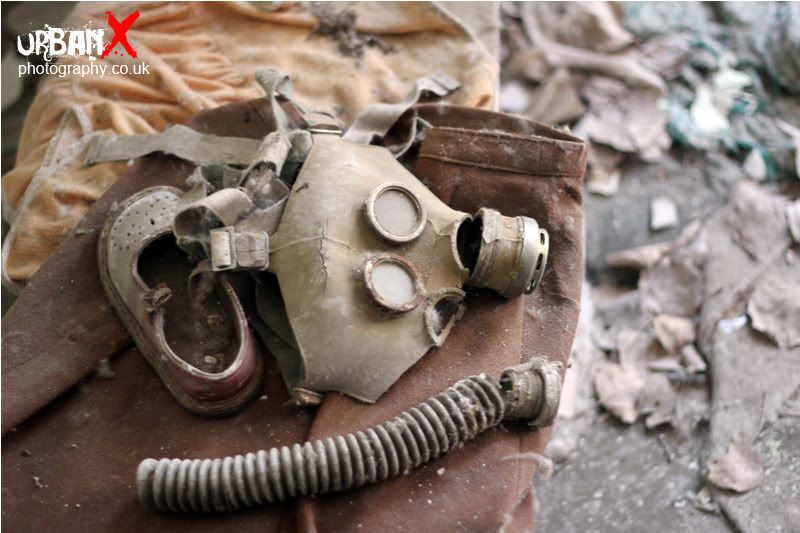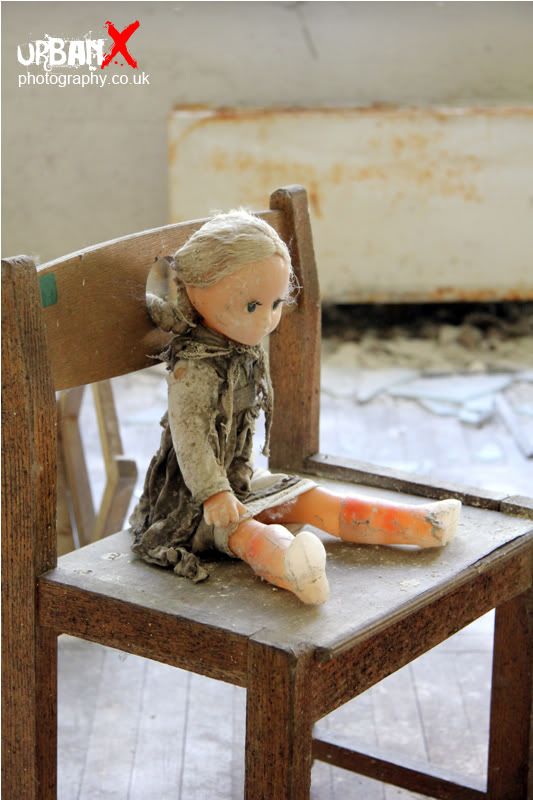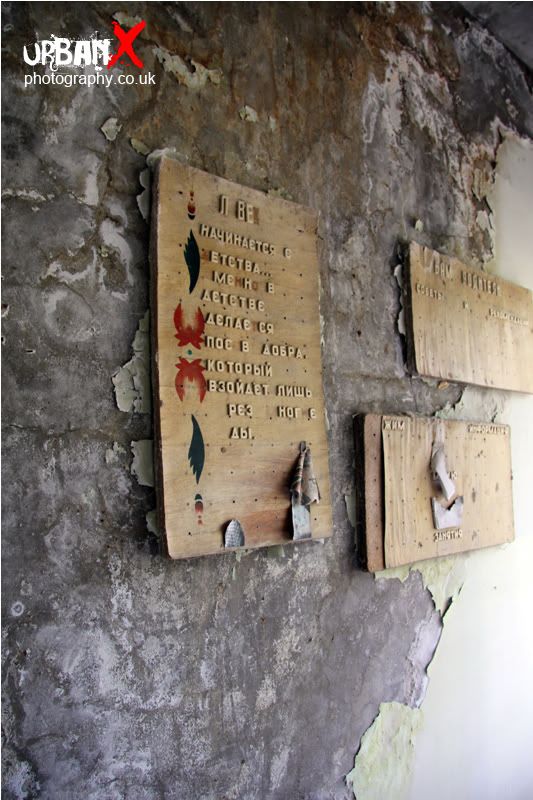 I came to one room, with cots piled high. I forced myself to take a photograph and just leave.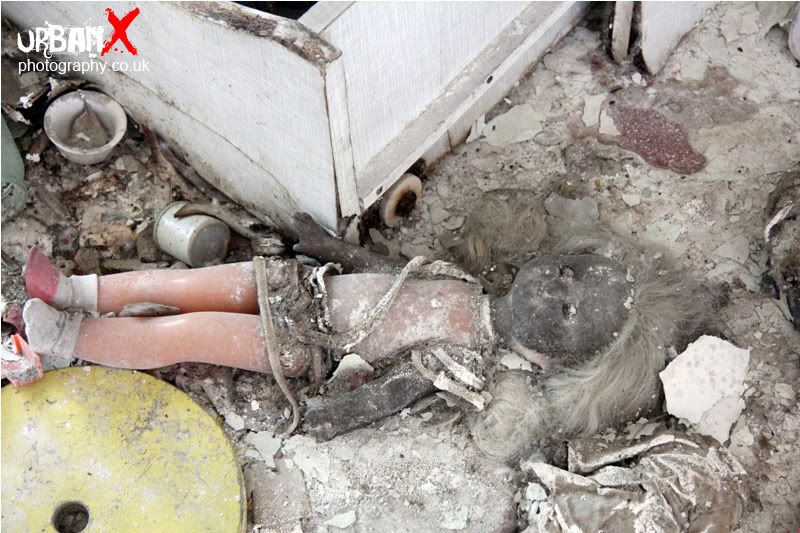 I came across a dormitory, juding by the size of the beds it was for 4-5 year olds.

There were 25 beds in this one, each individually numbered.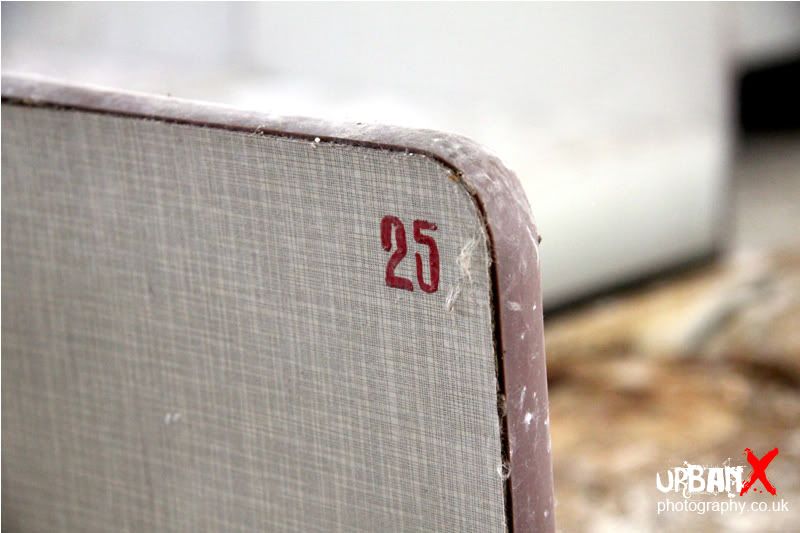 There was a list on the wall with each of the childrens names, and which bed they were in.
This really wrenched me inside. The beds were no longer anonymous, they were real. As individual and personal as your own bed that you will fall asleep in tonight.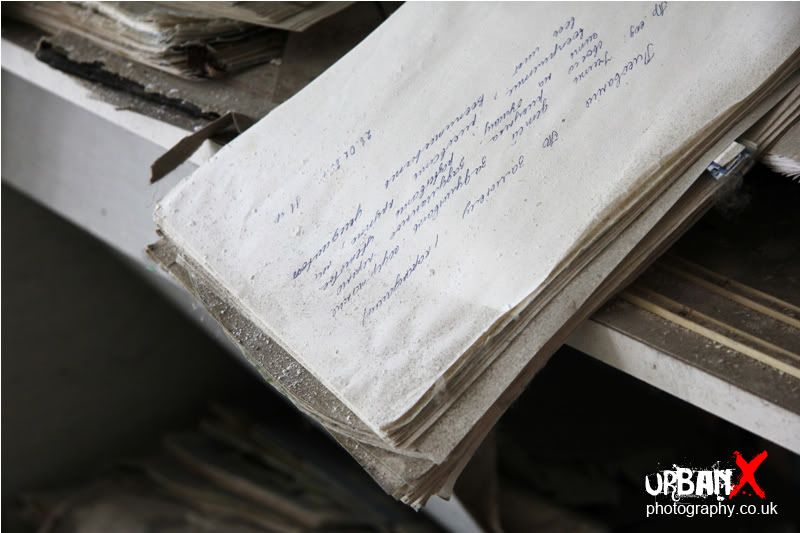 I began to think about how old the former occupants of these beds would be now. Theyíd be about my age.
Then I realised that actually, very few, if any are even alive right now.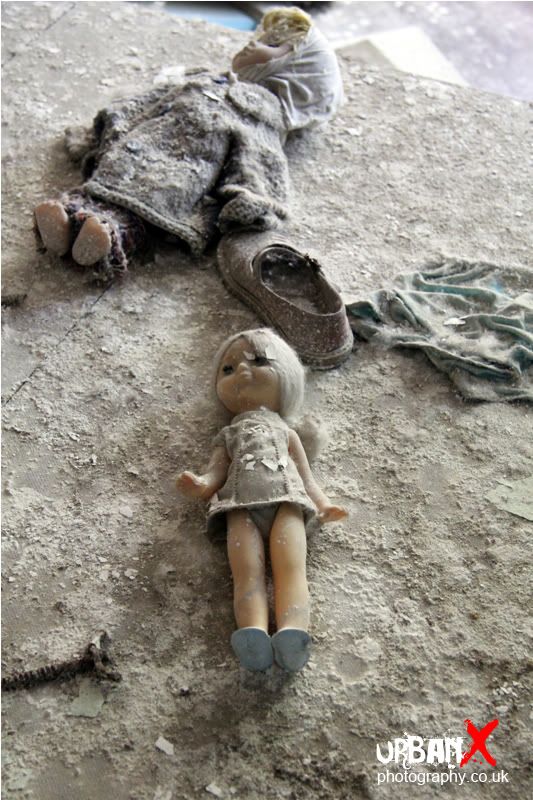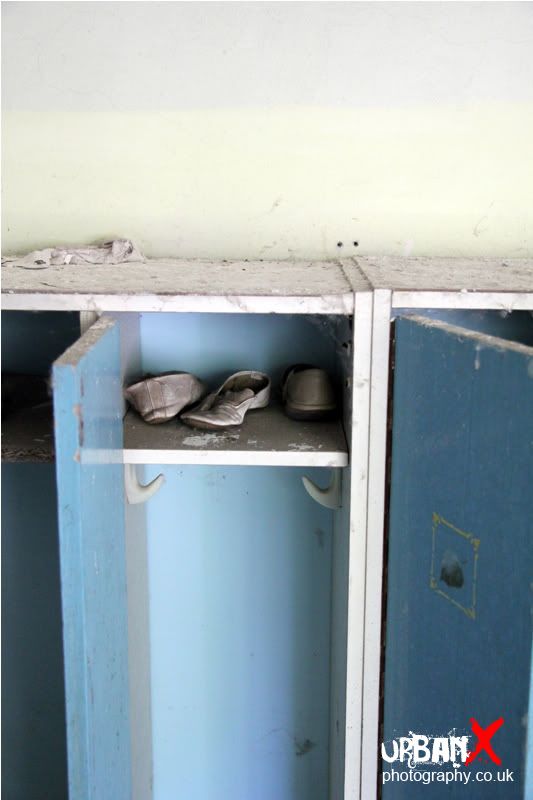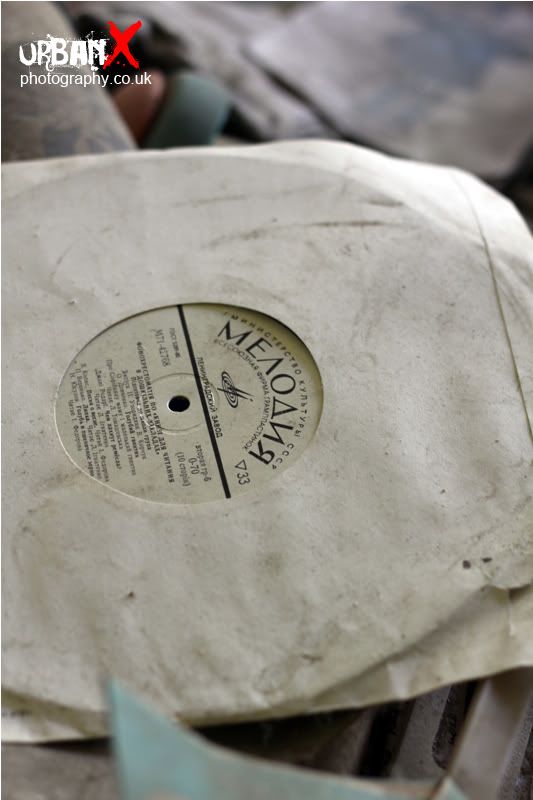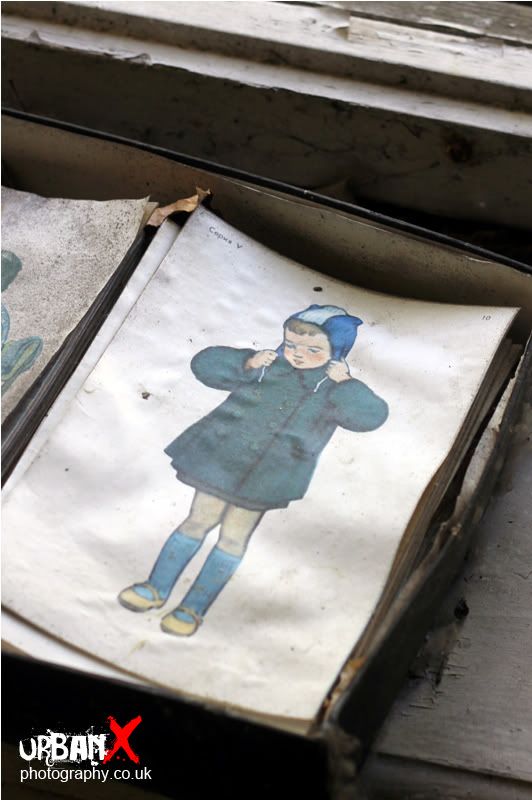 I found another doll which was different to any Iíd seen here before. It was at least three times the size, the size of an actual toddler. Face down in the dust at my feet. I grabbed its arm to roll it over, and it was heavy, a dead weight. It seemed limp and lifeless, heavy, not hollow like a doll normally is.
The mechanism which closes the dolls eyes when itís laid horizontally must have been slightly dusty as when I rolled the doll over it looked me square in the eyes for two seconds, before closing them by herself. To this day itís still the single image I remember from my time in Chernobyl before I sleep.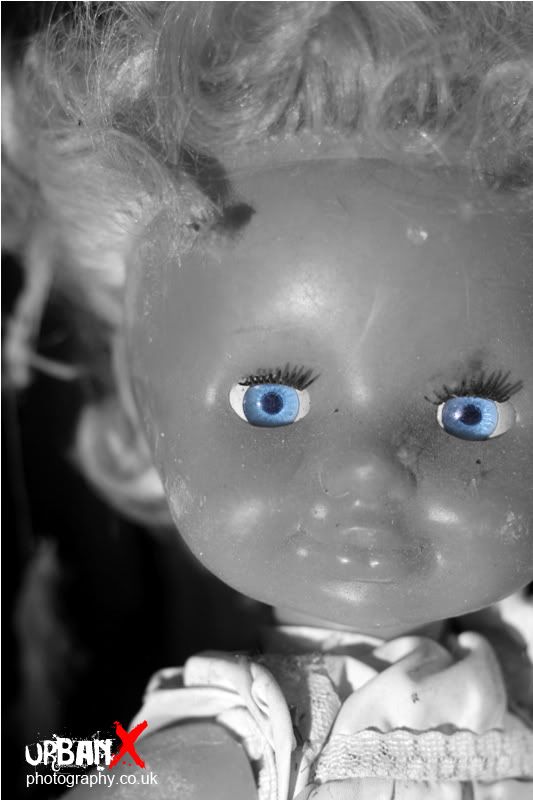 I pass another dorm, with bunk beds.
Video:
http://youtu.be/gxH-oZ8yNL4
Tiny shoes: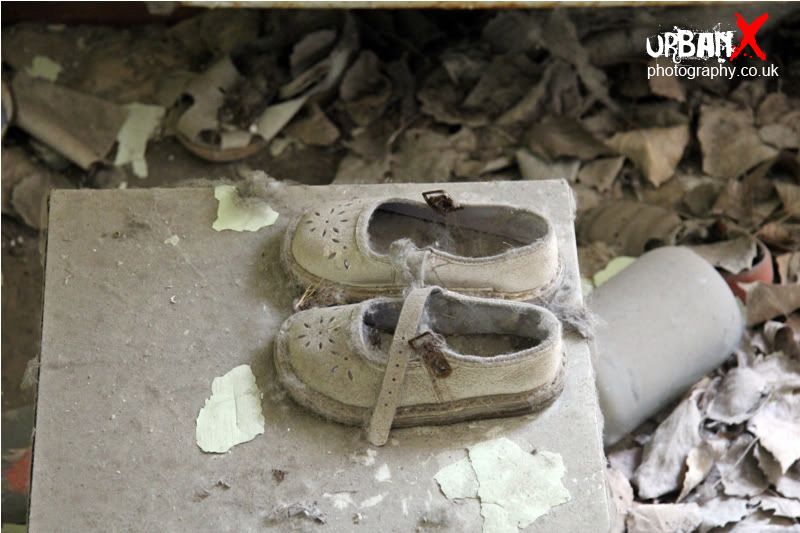 I make my way to the staff / admin areas
School Nurse room: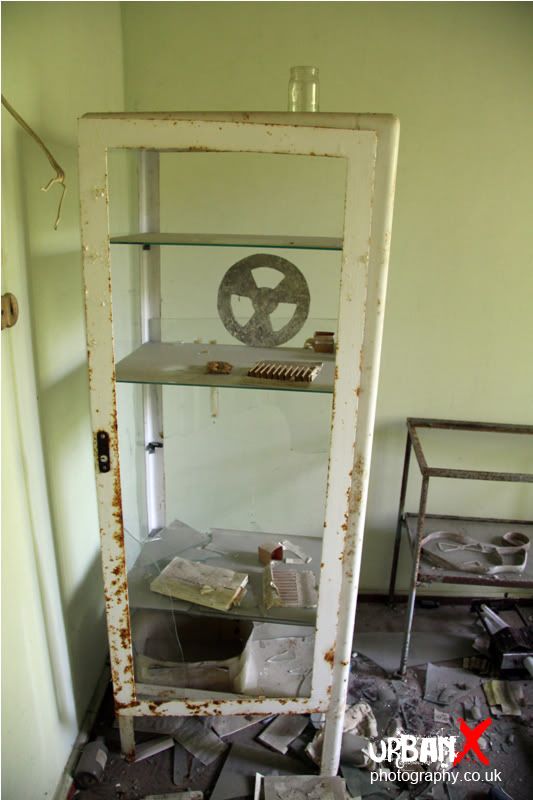 Childrens clothing: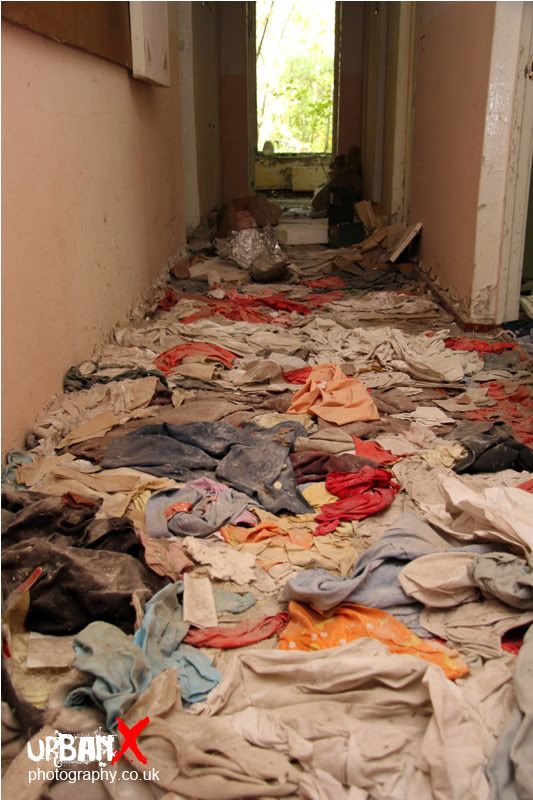 Leading to the laundrette: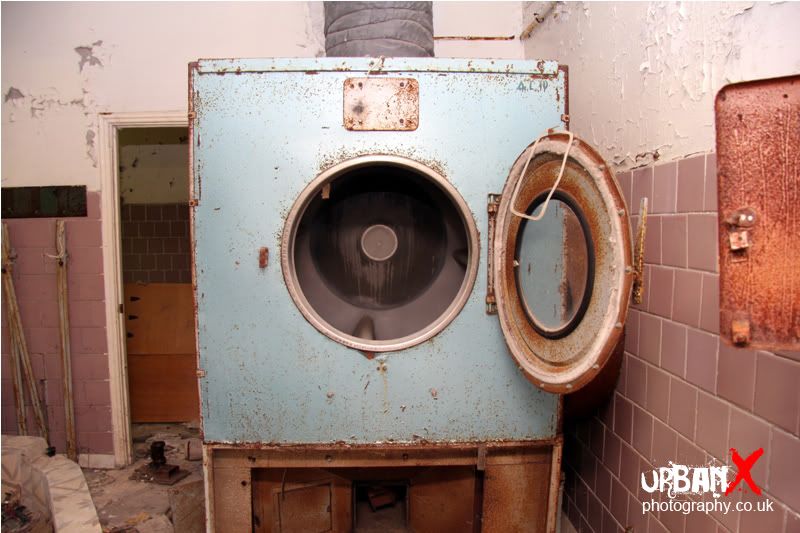 Staff ID card: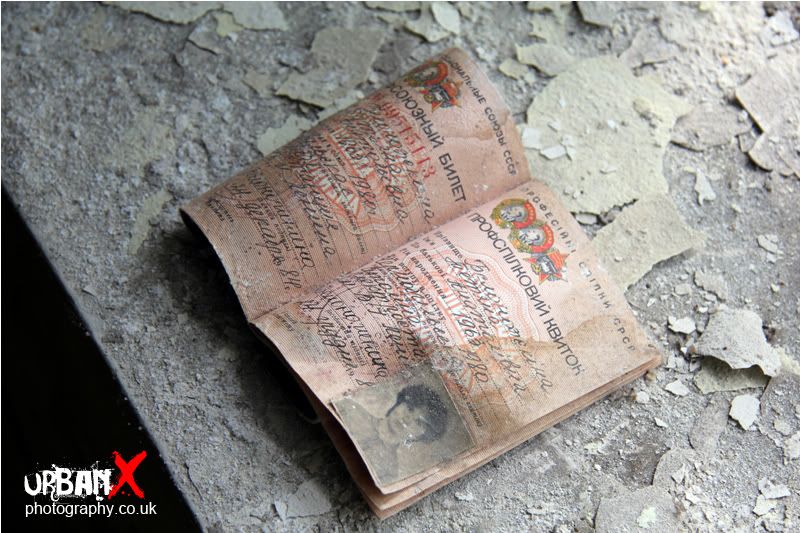 I make my way out of the staff area, and realise I havenít seen or heard anyone else in at 20 minutes. Iím not sure how many children attended this Kindergarten, but it was a similar size to my secondary school, which had 900 students.
Short walkthrough:
http://youtu.be/Wu6-rTbpHqg
I pass one last dormitory on my way out. I look through the door but decide Iíve seen enough.
The atmosphere on the bus after we visited here was completely different to any other time.
No one shared photos or anecdotes, we all just sat, 16 guys, heads hung in complete silence.