Credit to Priority 7 who shared the site and done the logical thinking to navigate the tricky access in, and big props to Skeleton Key for the original research and uncovering the site.
Due to the amount of artefacts left here, and the recent spate of sites being completely stripped as soon as they're named online: This one is staying anonymous.
Jacks in their original packaging:
Our time here was very hurried. We were in constant danger of being rumbled at any point. It was dark inside, so I stuck on my 50mm prime lens, and was literally just photographing everything I could hold to the light.
There was just room, upon room, upon room of electronic components. I don't even know what most of it is, I'm sure someone that sees this will.
Theye were in various states of assembly, from singular components, to complete instrument panels.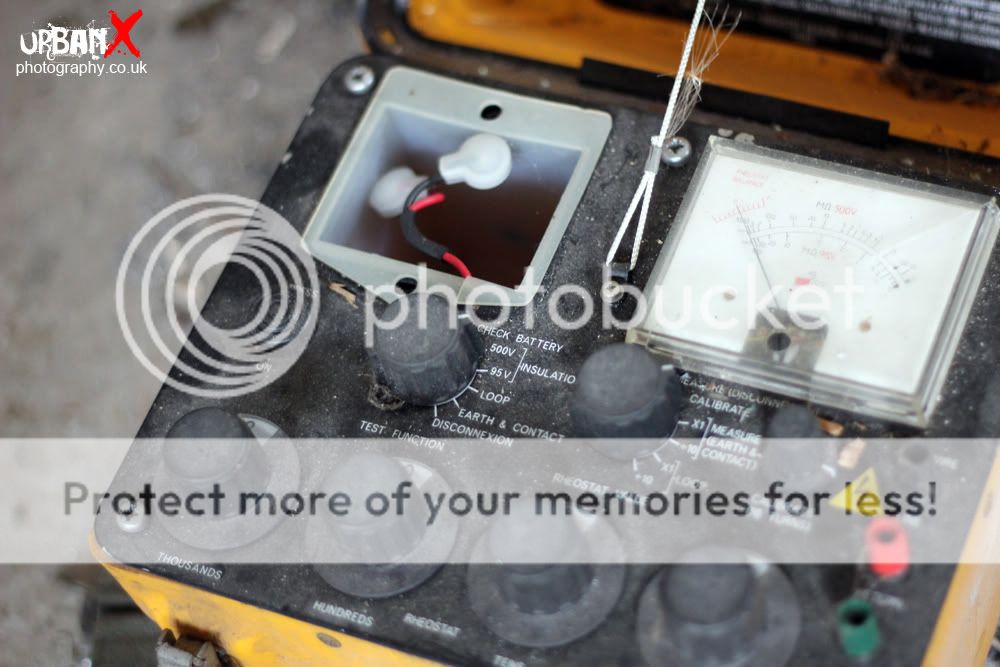 Completed panel:
Tubes….
And their packaging:
Then I walked into a non descript room - to be confronted with this sight:
Boxes, upon boxes of microphones. You can see on the left that a lot of the packaging has been opened, and the microphones removed. I assume this is to salvage the magnet or copper coils. But this also prompts the question:

"Where are the microphones?"
The next room answered that question:
Wireless:
Typical store room:
Some rough & ready details from said room:
Valves:
More valves:
No idea:
Again, no idea:
My worst shot of the day, was about ½ sec exposure hand held, but I just loved whatever it was:
Again I stress that we're keeping this one a secret as it has no architectural merit, the beauty of it is in the artefacts. Just enjoy our pics.
I'm looking forward to seeing the other guys pics too, it's one of those site where even though you all stick together you all see completely different things.
Cheers for looking. Thanks again to Priority 7.