A very brief history of the area (more in depth can be found here
http://www.communigate.co.uk/ne/aycliffeangels/
)
ROF Aycliffe, (Royal Ordnance Factory, Aycliffe) was built on an 867-acre (3.51 km2) site off Heighington Lane, Aycliffe, County Durham, England during the early 1940s. The marshy location was ideal as the site was shrouded in fog and mist for much of the year providing cover against bombing by the Luftwaffe.
It opened as ROF 59 (Filling factory 8) in the Spring of 1941. It operated 24 hours a day, employing some 17,000 workers in three shift groups and was operational for just over 4 years until the end of World War II in 1945, by which point it had produced some 700 million bullets and countless other munitions. The factory was designated as a 'Top Secret' installation and surrounded by high fences with barbed wire.
The workers were mainly women and became known as the "Aycliffe Angels". During its existence, the factory produced millions of finished munitions including bullets, shells and mines.
Workers were transported from surrounding areas onto the factory site by bus and train, with the most local workers arriving on foot or by bicycle.
The factory was visited during the war years by Winston Churchill and members of the British Royal Family. Many well known entertainers of the day also performed at the factory for the workers.
[edit] Post war
After the war, the factory closed and the site was turned into the Newton Aycliffe Industrial Estate in the late 1940s. Many of the original buildings are still standing today although most have been changed beyond all recognition
1945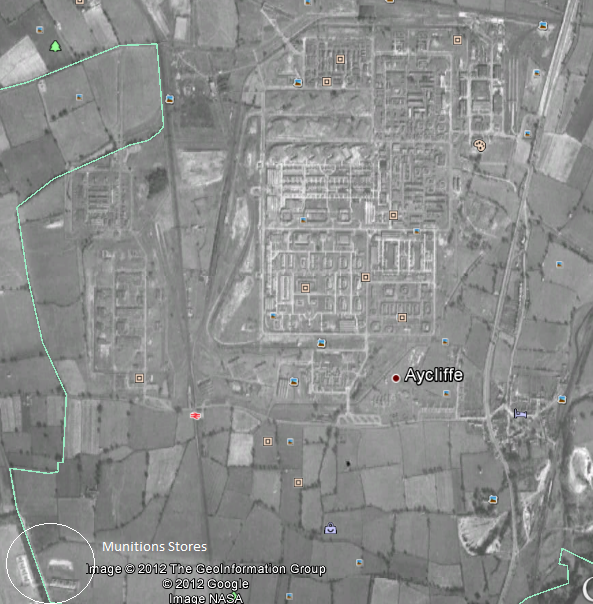 Modern day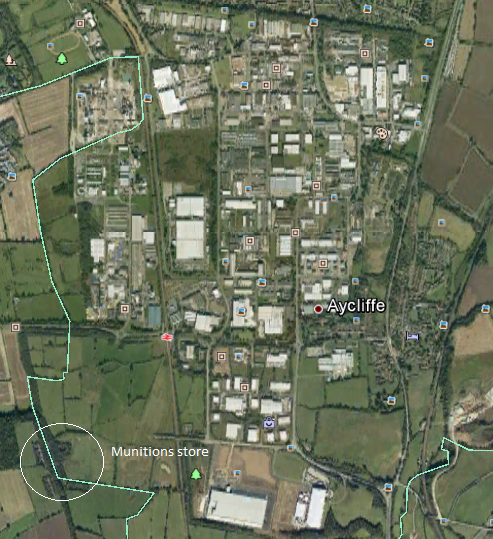 you can still see some of the old buildings although some have been re-faced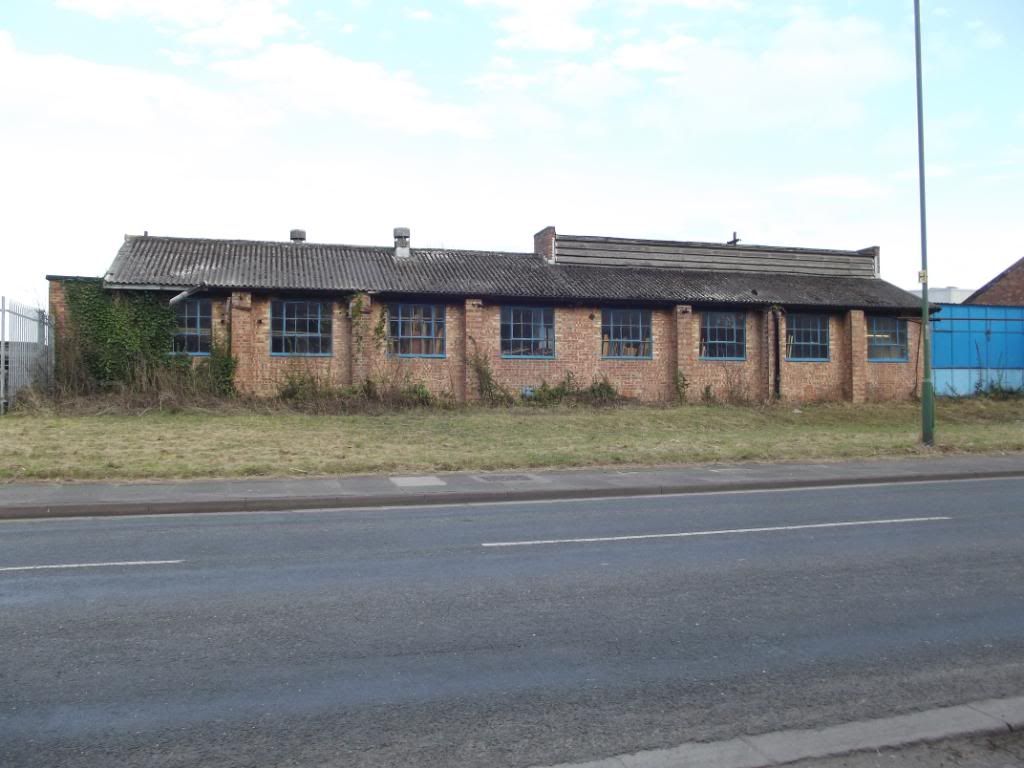 Right that's enough of that on to the good stuff (well...) I saw a photo of these pillboxes recently and have been looking for them ever since as they are not on the DoB. Eventually I messaged the guy who originally photographed them and asked for their location (cheeky I know but what the hell) and he told me where they were to which I am very very grateful. I must stress that although there is a footpath so far down to the site the pillboxes are on private land and the munitions stores are now in private use and there is 24 hour security and CCTV covering them, plus there are some nasty looking guard dogs on site. I got permission from the farmer who owns the land to photograph these although I was asked not to take any of the stores. There are 4 of these non standard type pillboxes but I found 2 large piles of rubble that could easily have been another 2 plus looking at the old photos one of the blocks of 4 stores has long gone
1945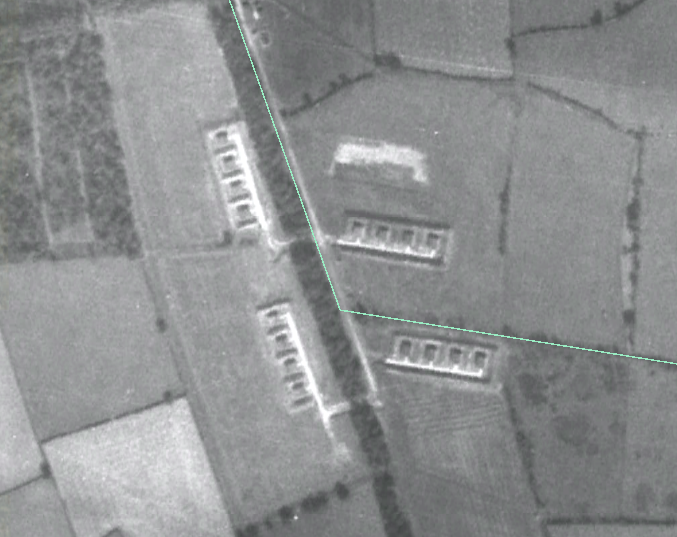 modern day (white circles mark the pillboxes)
alll these pillboxes are built the same, approx 9 foot x 9 foot and internally the roof height is about 8 foot
The first one is the guard post for the main gates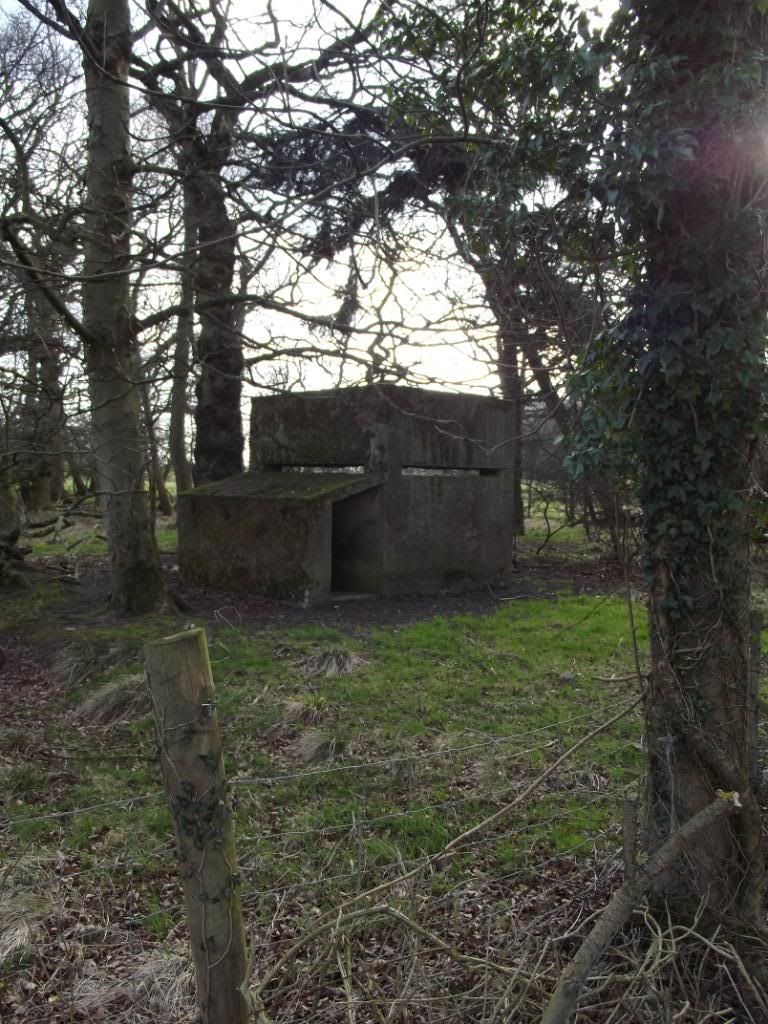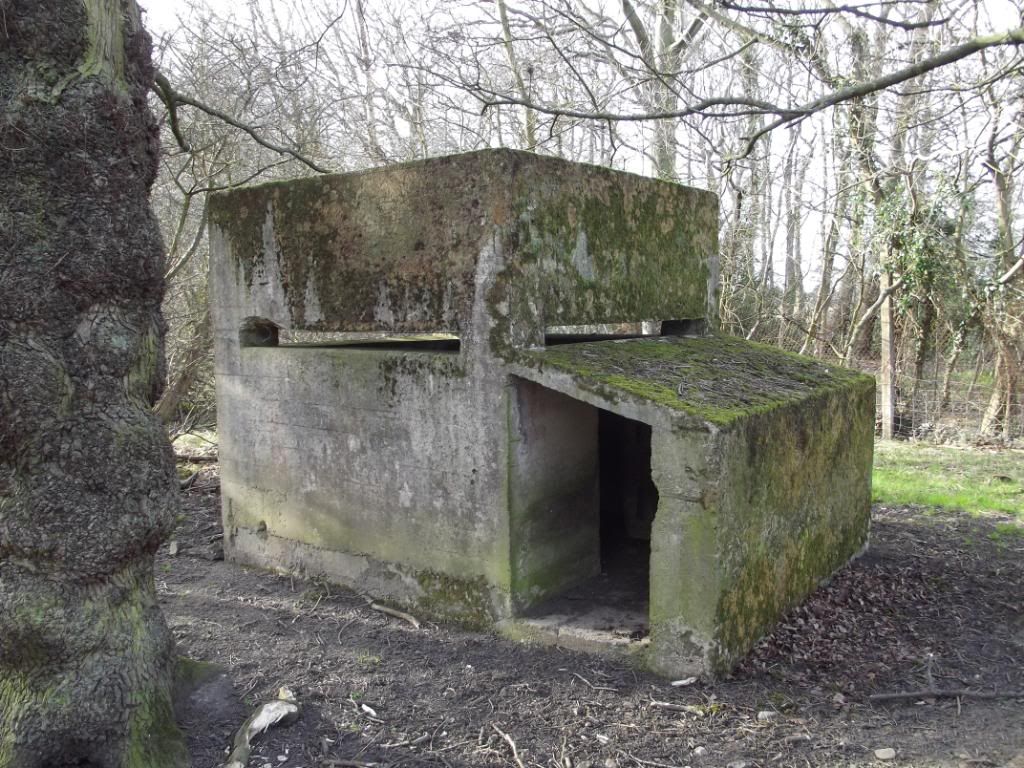 internals (again all 4 were the same so I'll only post one set)
note the wooden gun rack in the corner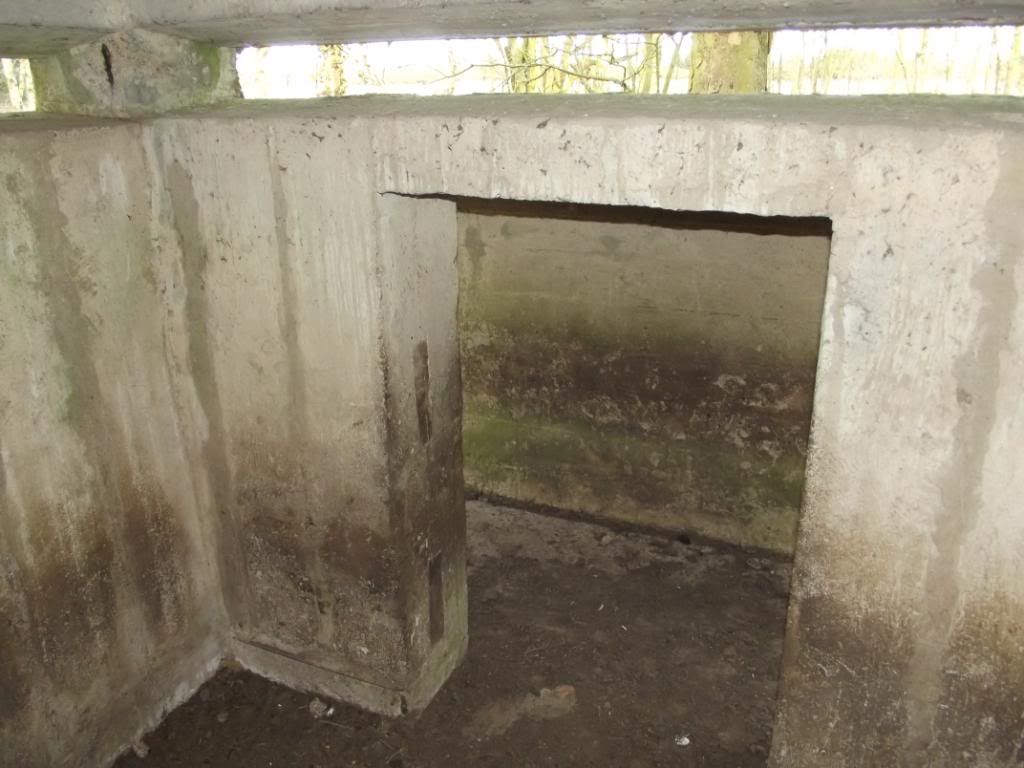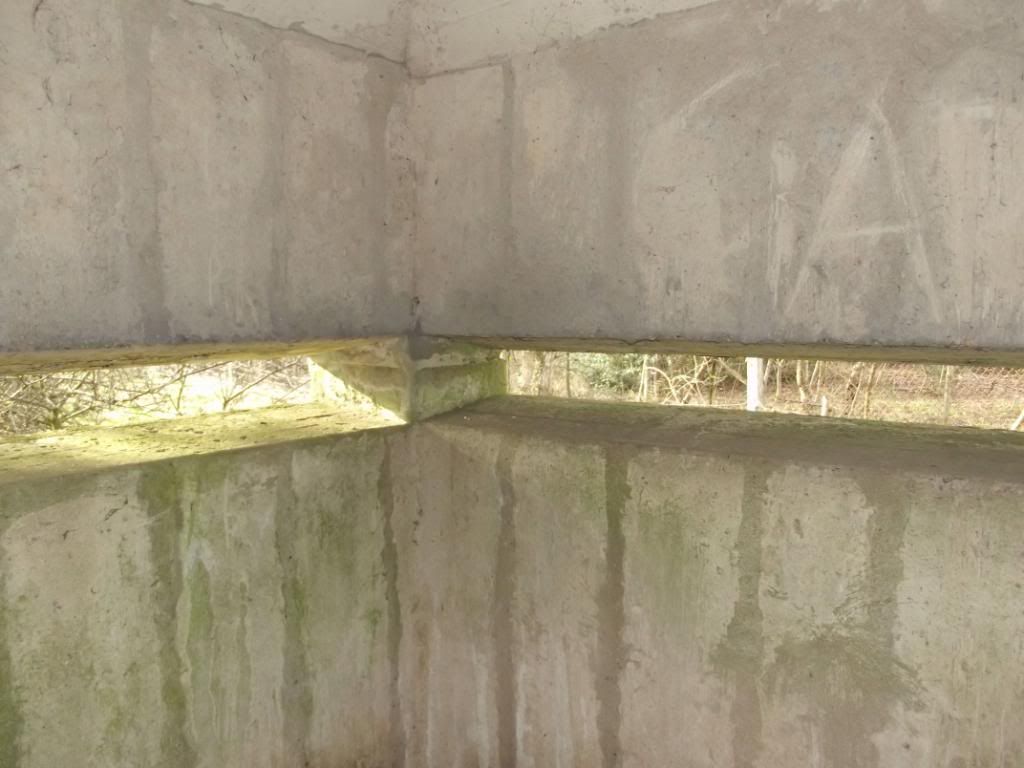 roof detail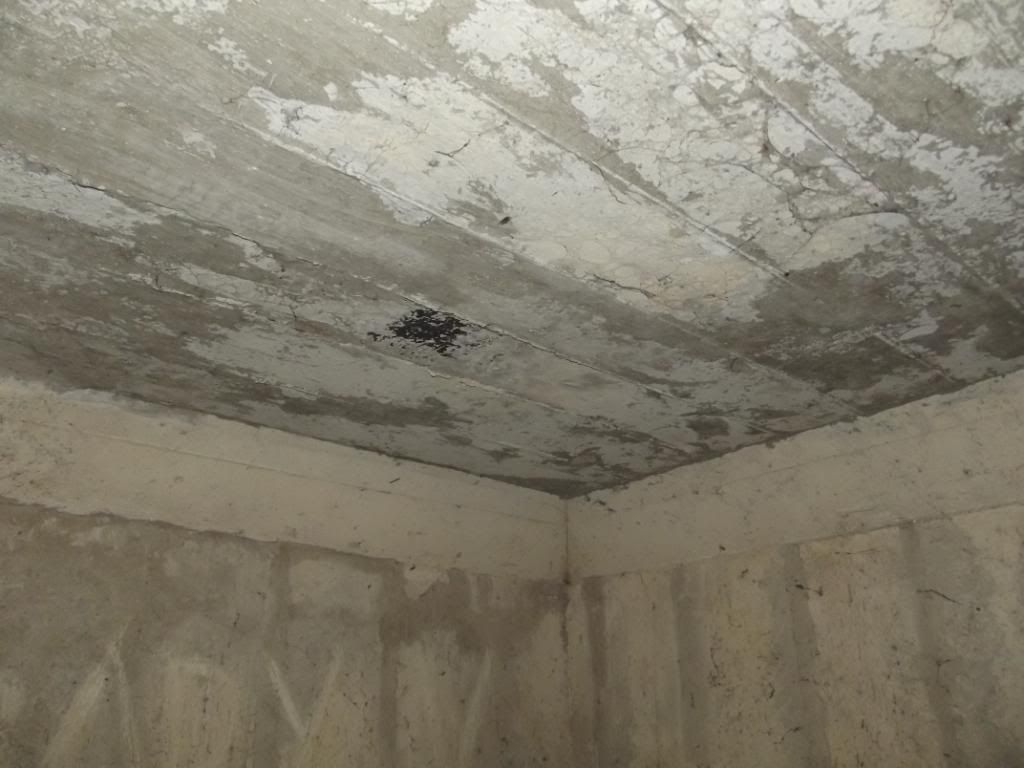 The main gates
Pillbox 2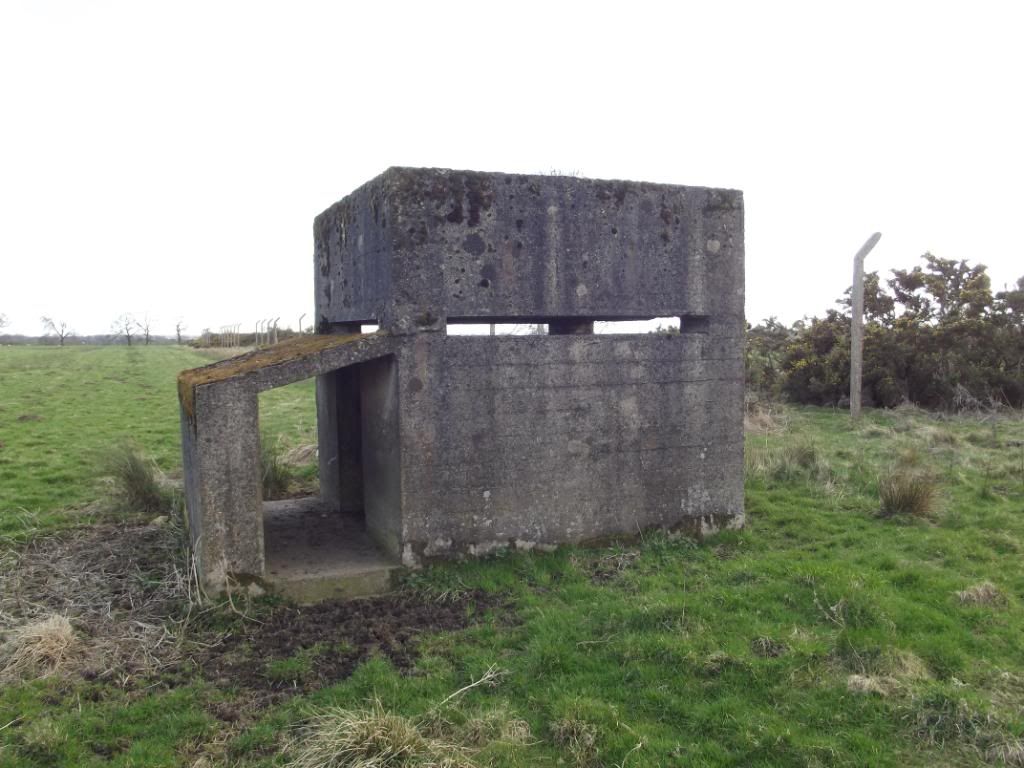 original fence posts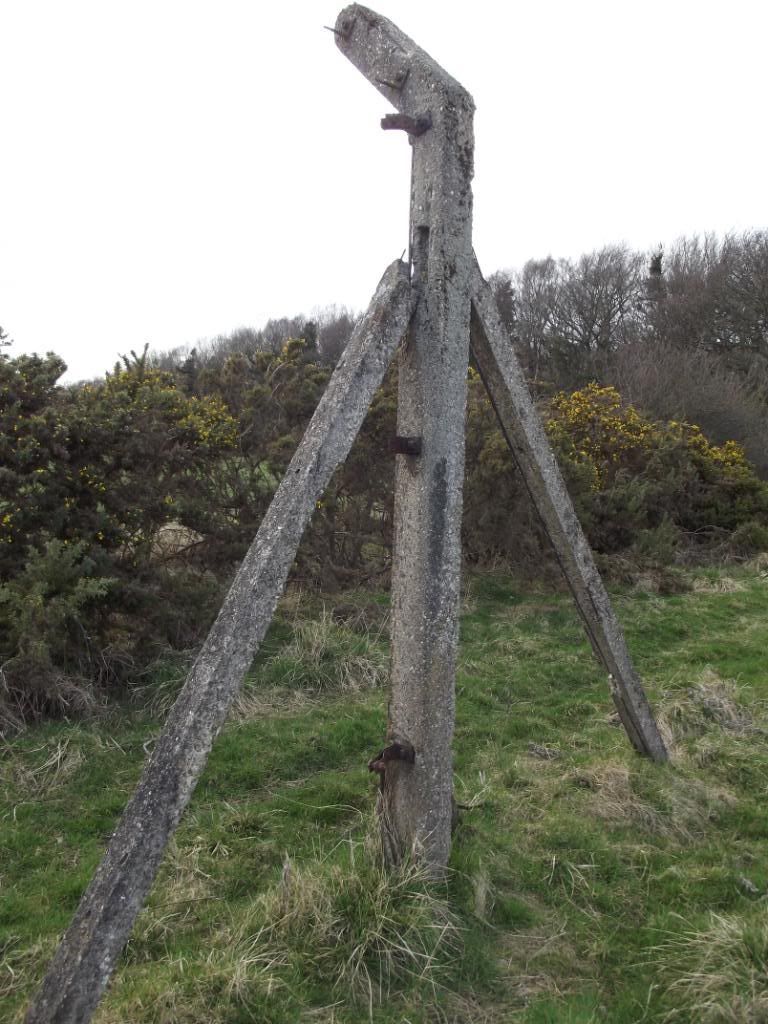 pillbox 3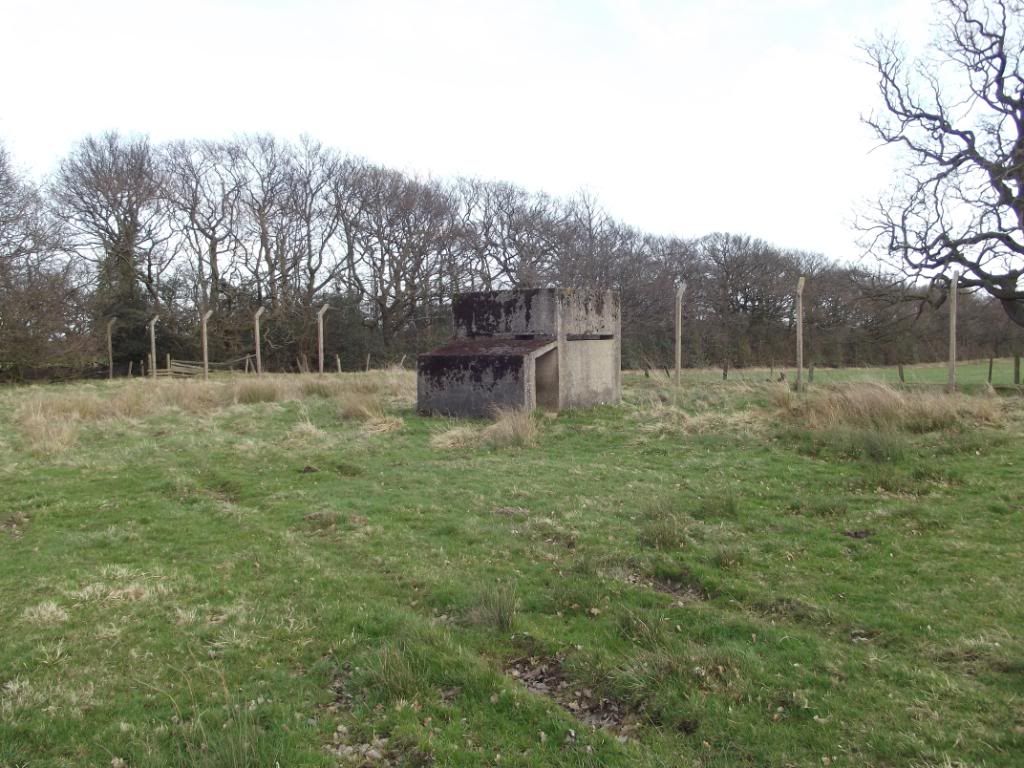 if you zoom in on this photo you can see one of the remaining banks of 4 munitions stores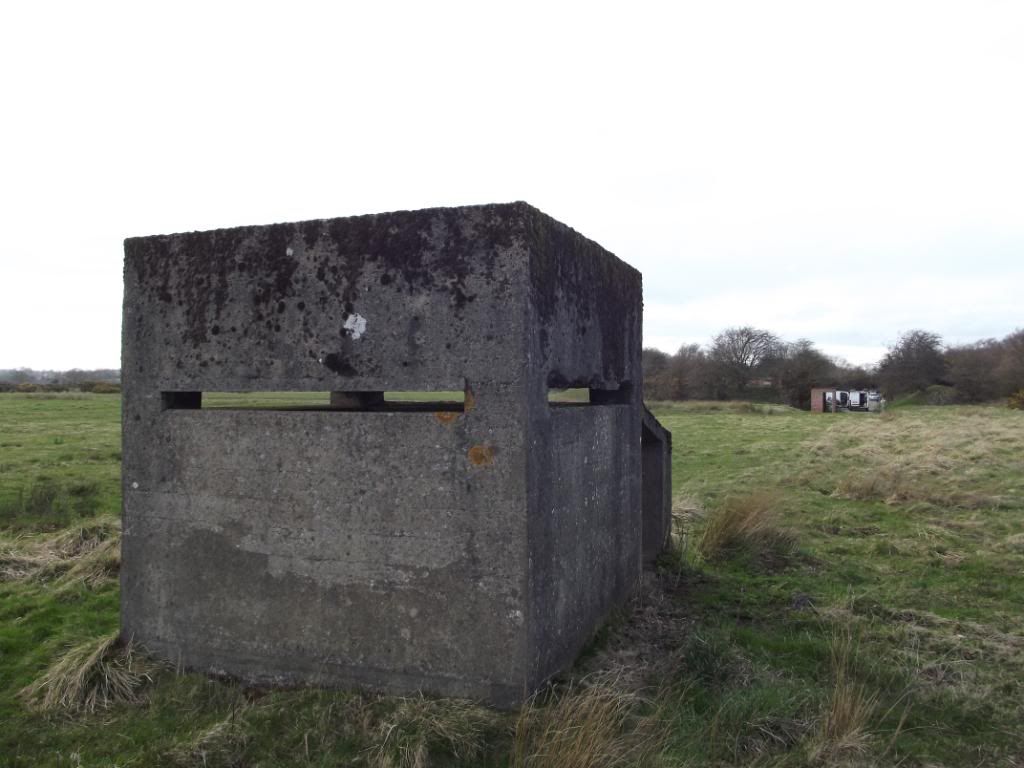 pillbox 4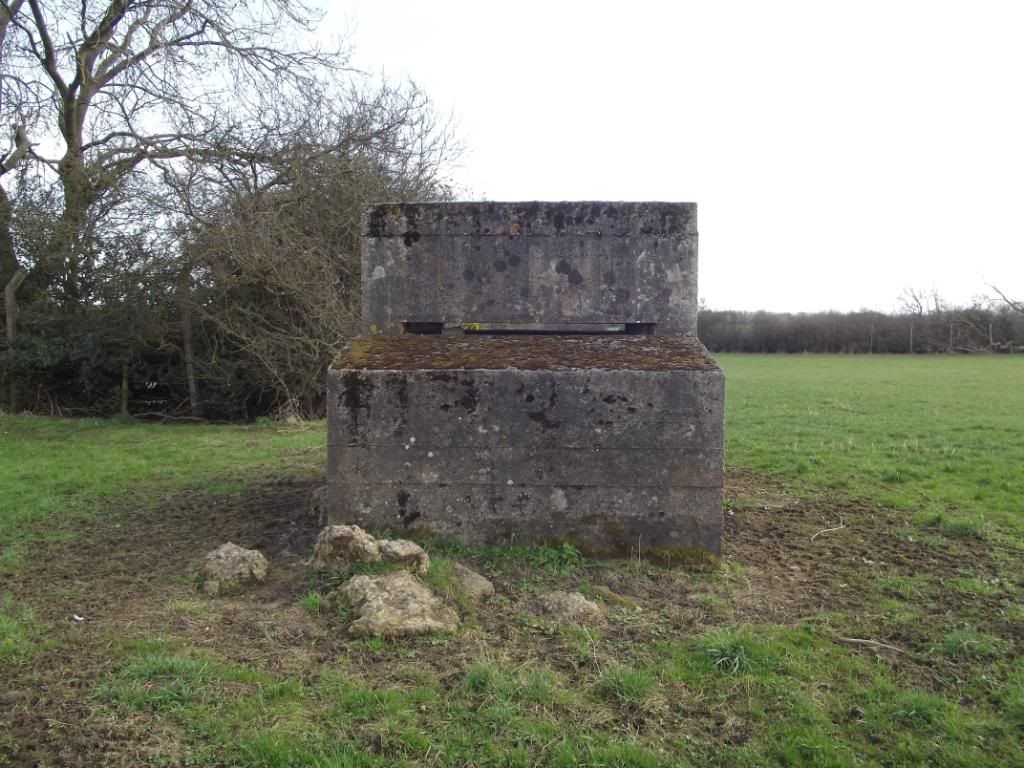 possible pillbox demolition rubble and main fence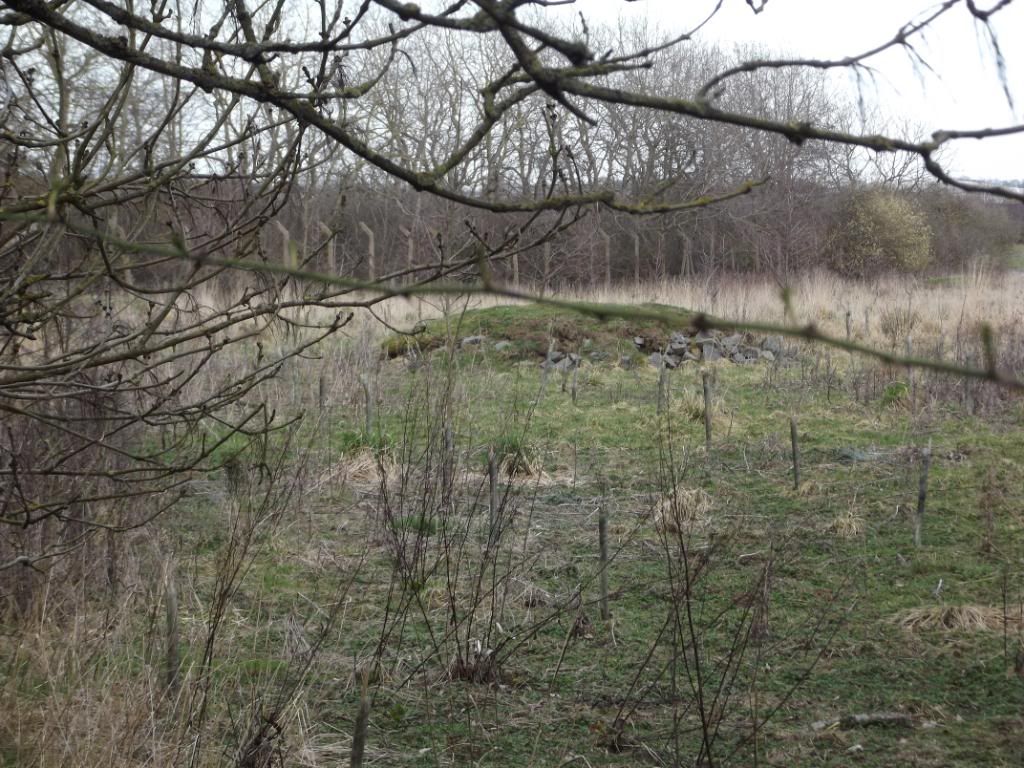 well that's all from here
thanks for looking
Cheers Jon