I know there's loads of photos of this place, so lets start things off with a video montage.
WARNING! this video contains footage of UrbanX dancing after three bottles of wine.
I know a lot of people will be reading this on smartphones outside of a 3G area, so here's the traditional report...
Visited one cold January morning with Priority7 and Covert Ops.
This was my second attempt at Millennium Mills - on the first occasion security were just relentless. On the next attempt they were on the ball, we spotted a window of opportunity just long enough to tackle the inner palisade fence with only a smattering of injuries.
As it was still dark we made our way straight up to the roof for two reasons: It would offer us the best view of the sunrise, and exploring over the swiss-cheese floors in darkness would be suicidal.
We climbed and climbed, the dull clank of our boots on rungs, and the condensation from our breath the only signs that we were there. Knowing 'the leap of faith' was near I visualised myself confidently clearing it and proudly standing on the other side beckoning my fellow explorers across...
What I didn't expect was to arrive, look at it, and think "You're having a laugh".
Whoever first looked at that and thought "I'll jump over that, maybe there's a way in" needs sectioning. Oh, and thanking too, as yes it's the only way. We did cheat tho: sending CovertOps across first, then building ourselves a little bridge!
We climbed and climbed until eventually a breeze, and faint purple glow at the top of a ladder signalled that we had climbed 11 storeys and was now nearing the roof.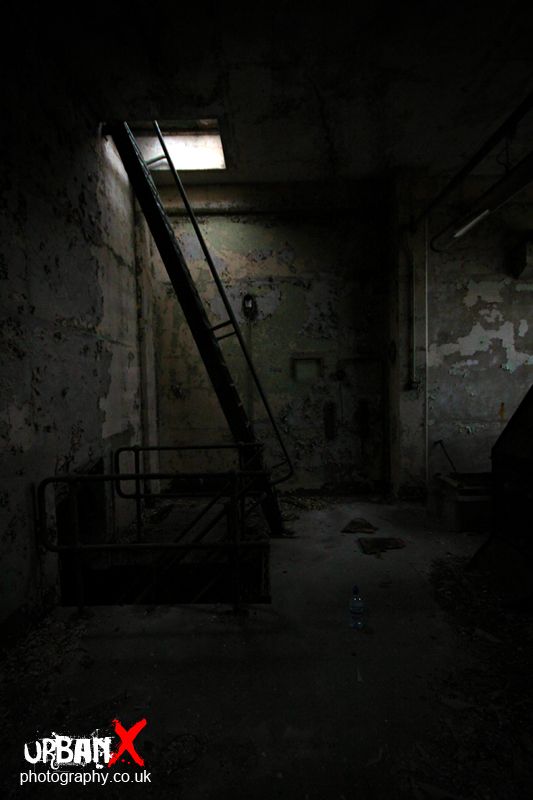 It was beautiful. The views were spectacular. To the East, the runway of city airport.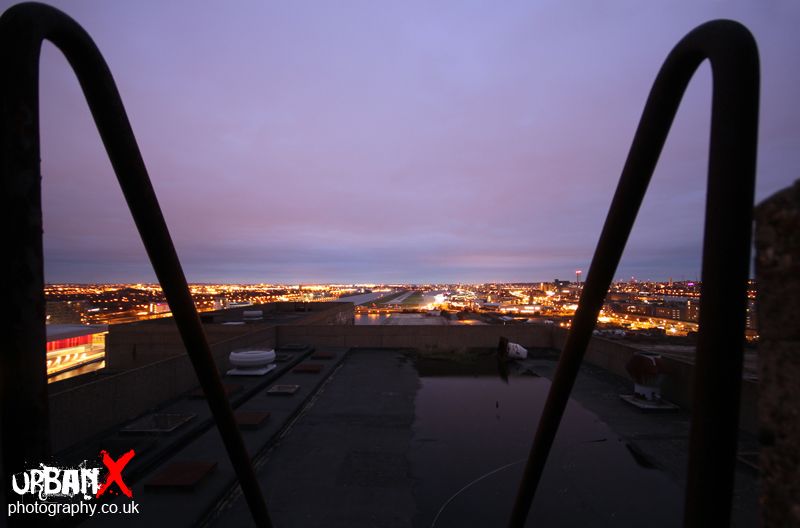 To the south stood the Thames barrier, glistening a hue of purple in the morning twilight. To the West loomed the o2 arena with the bright lights of Canary wharf beyond.
And to the north was the Excel centre with and armada of luxury yachts parked out the front, with a few 'boat show' security guards milling around, and beyond the silhouette of the Olympic stadium.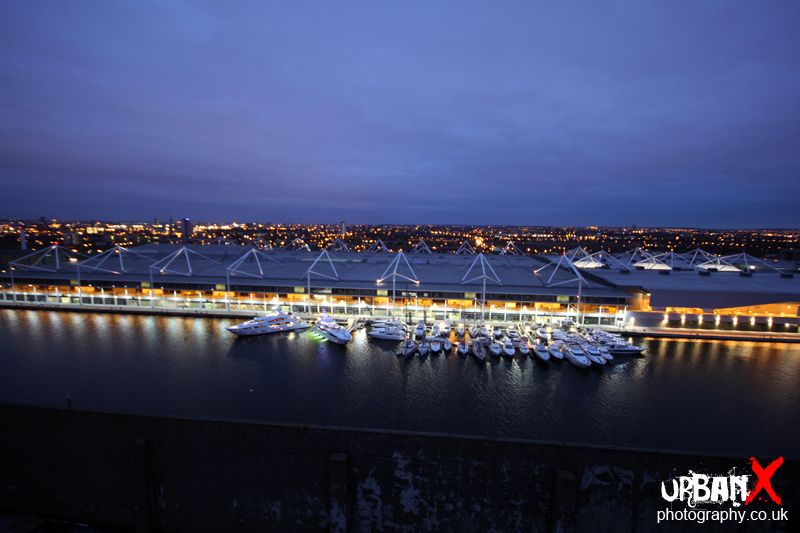 I saw a higher section of roof which was over on another portion of flat roof and began to make my way over to it. Climbing over the parapets and looking down 170ft was nothing on the leap of faith, the height didn't bother me as it was only inches to the next building.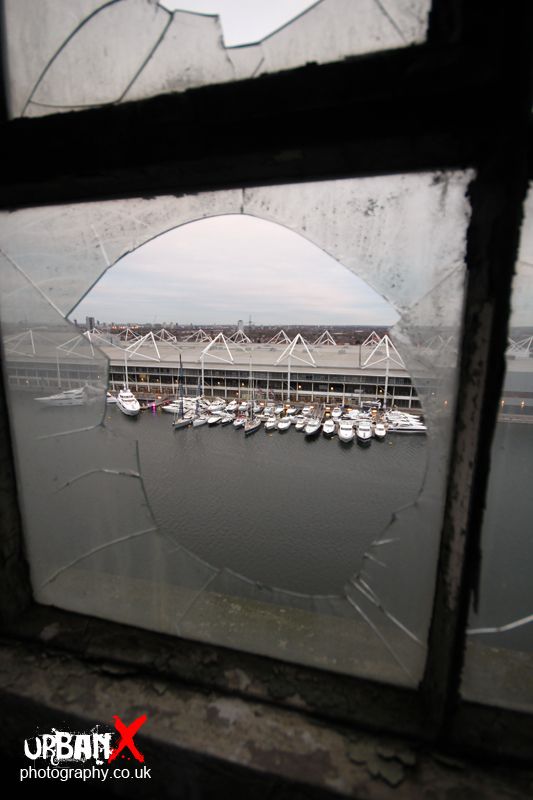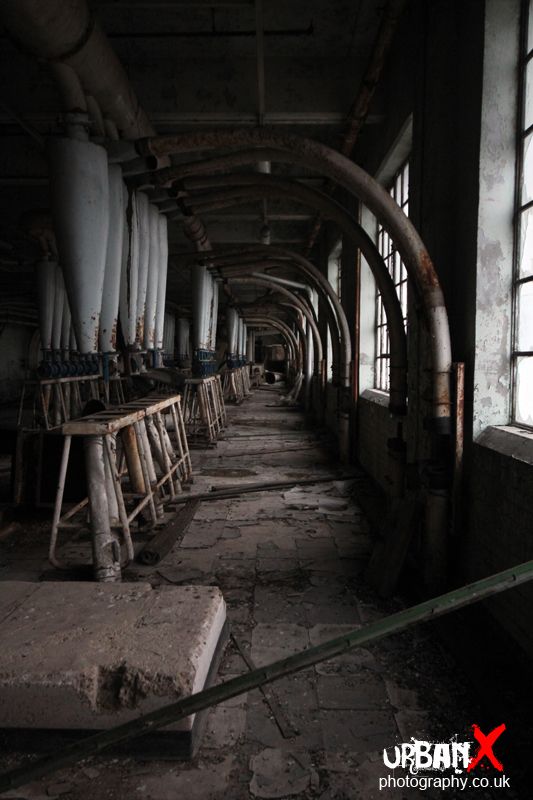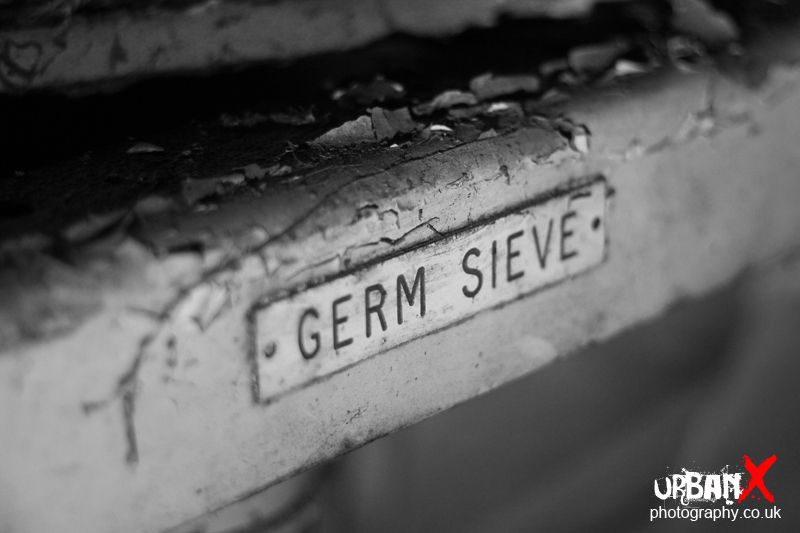 We sat for probably an hour watching the sun rise and pointing out London landmarks. We could see the headlights of the security patrol circling beneath us, safe in the knowledge he couldn't see us.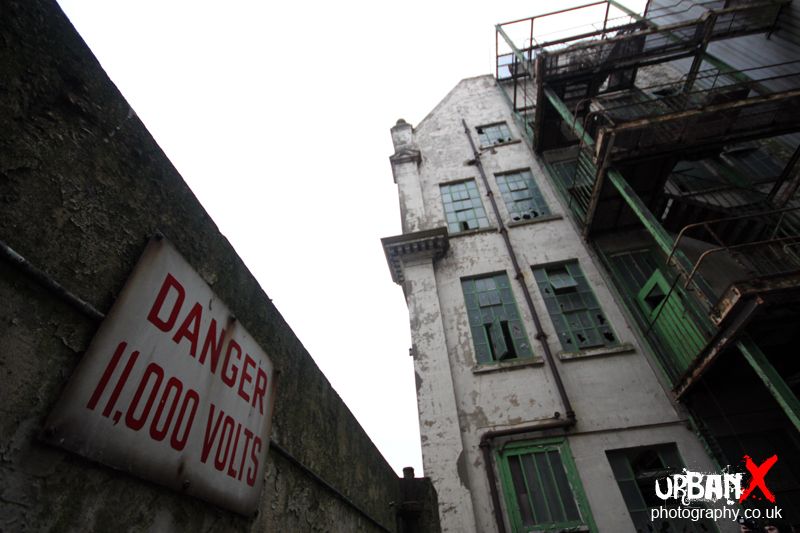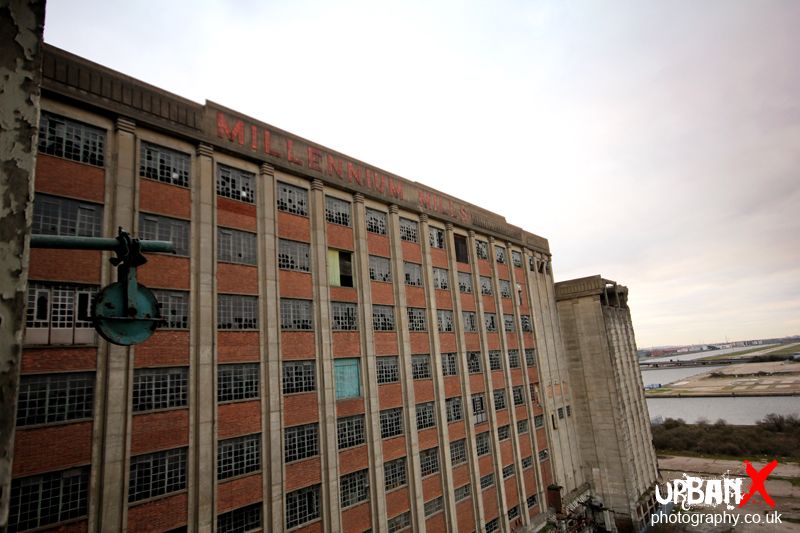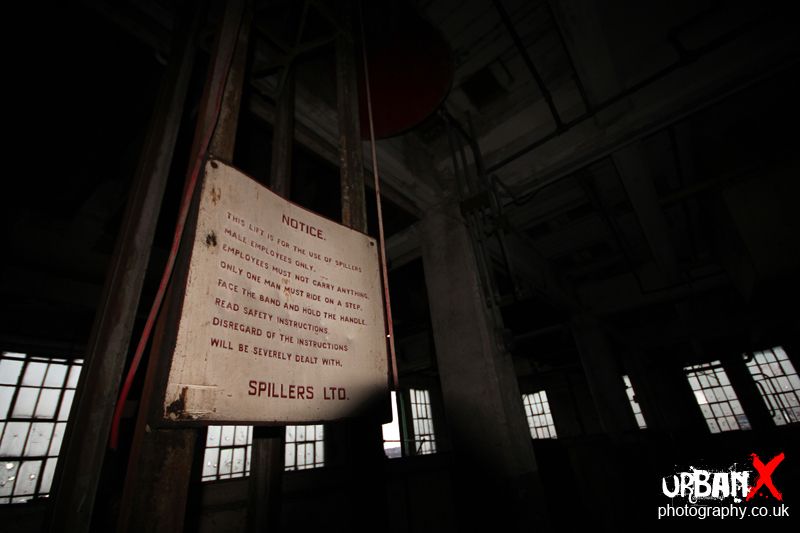 We made our way down, exploring each storey one at a time. To my surprise they were pretty varied. One could literally follow the milling process, from hoppers to chutes, to tanks, right the way through to admin.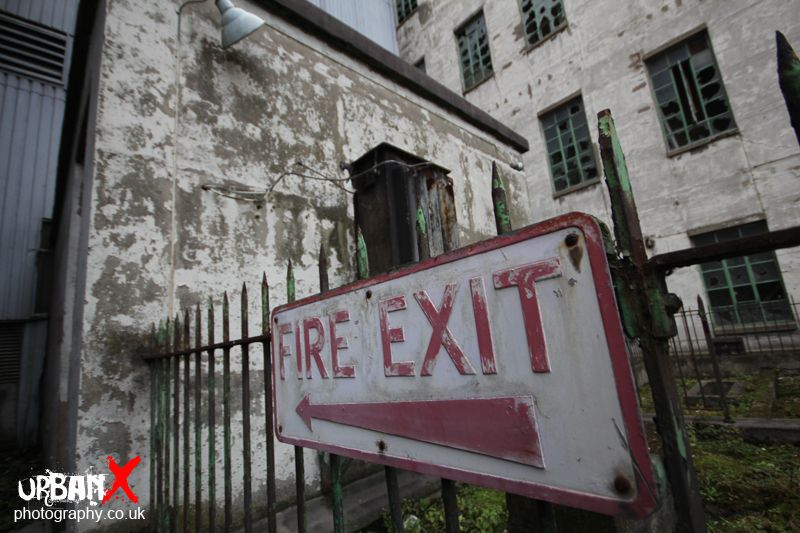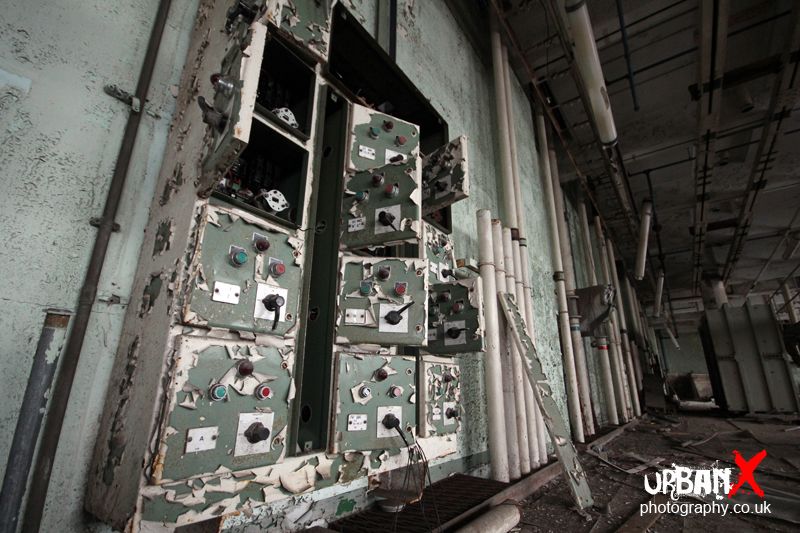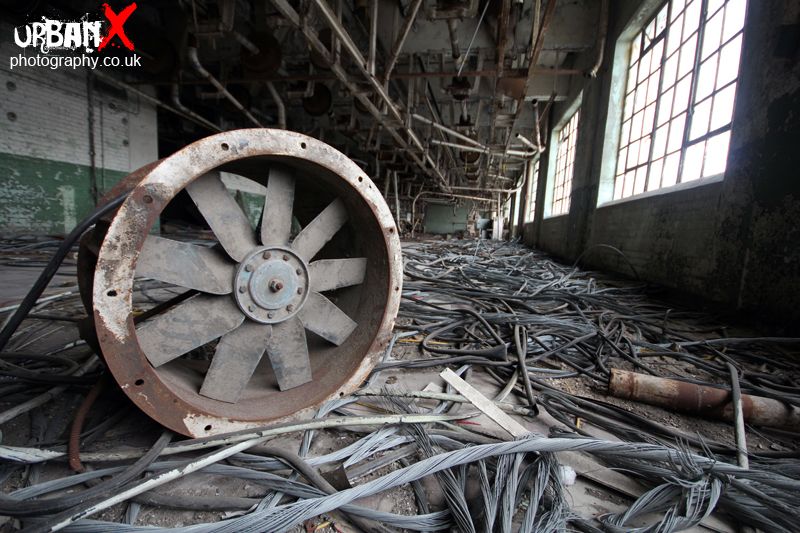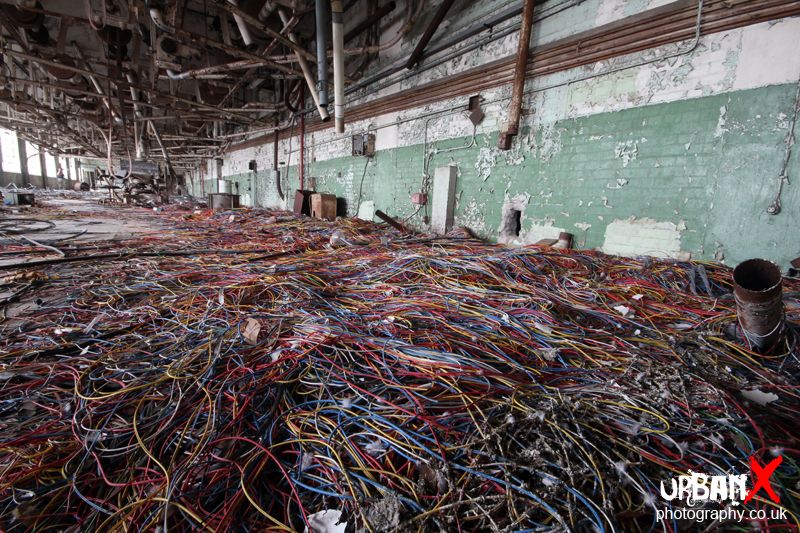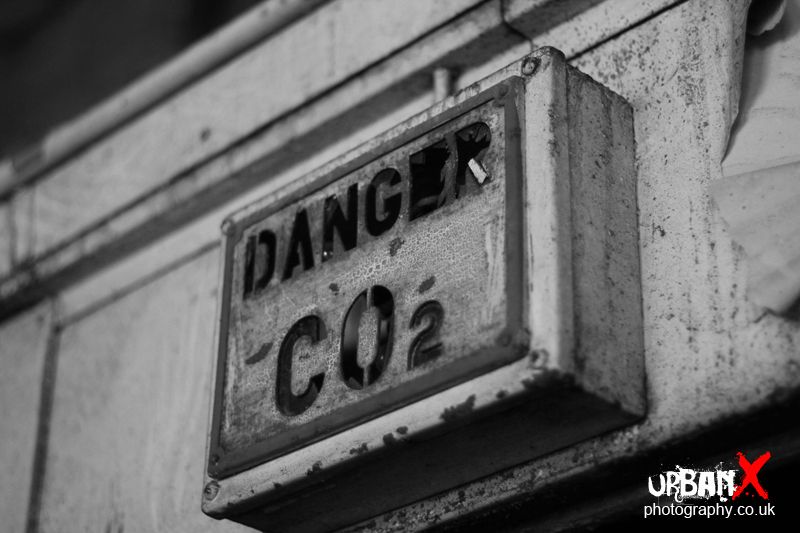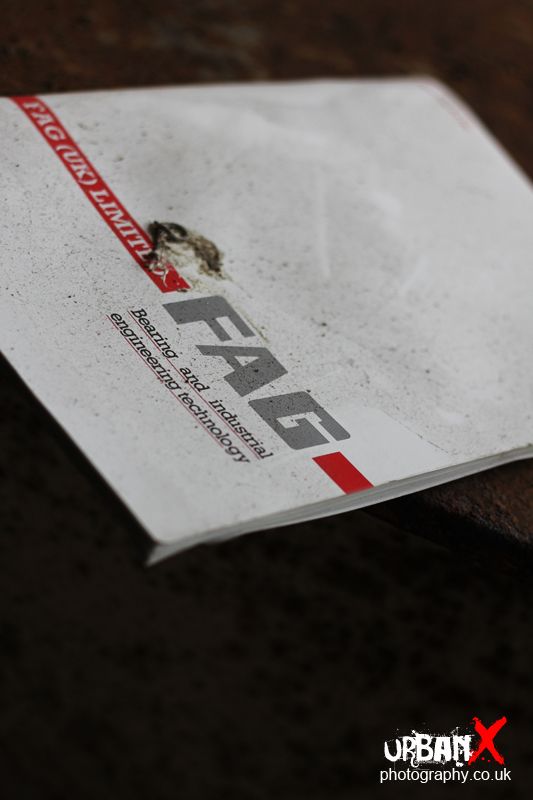 We worked our way right down to ground floor, and could still hear security outside.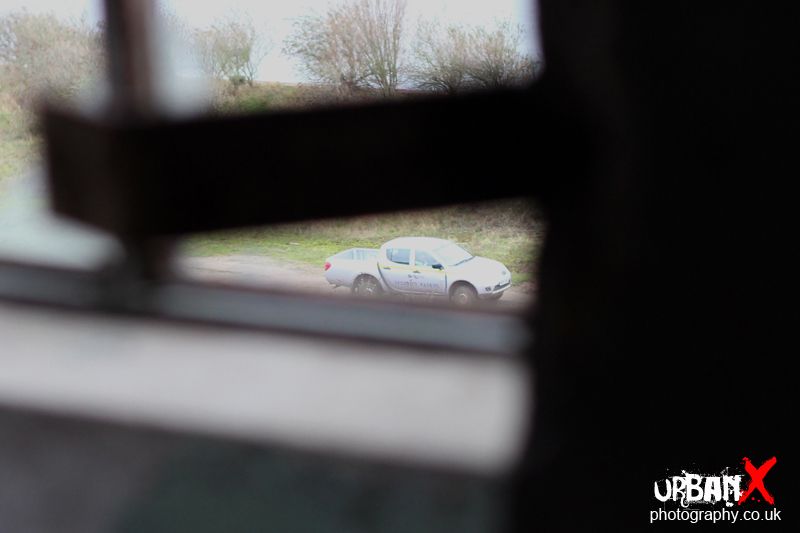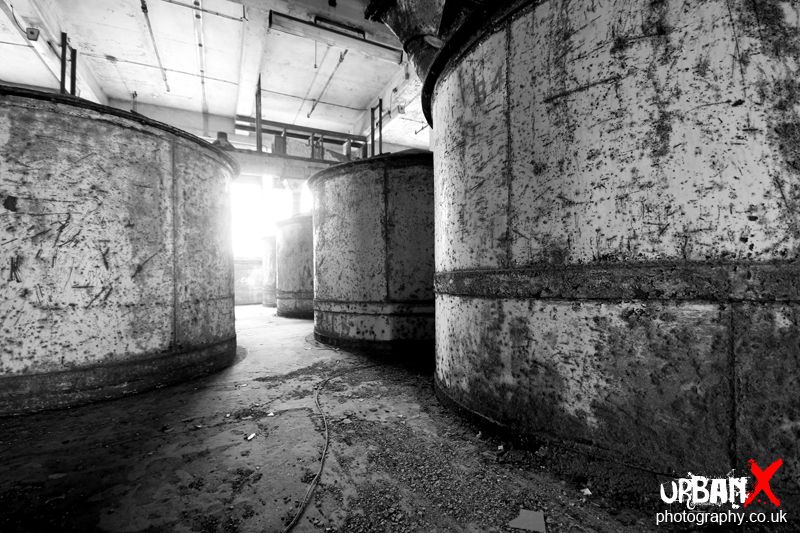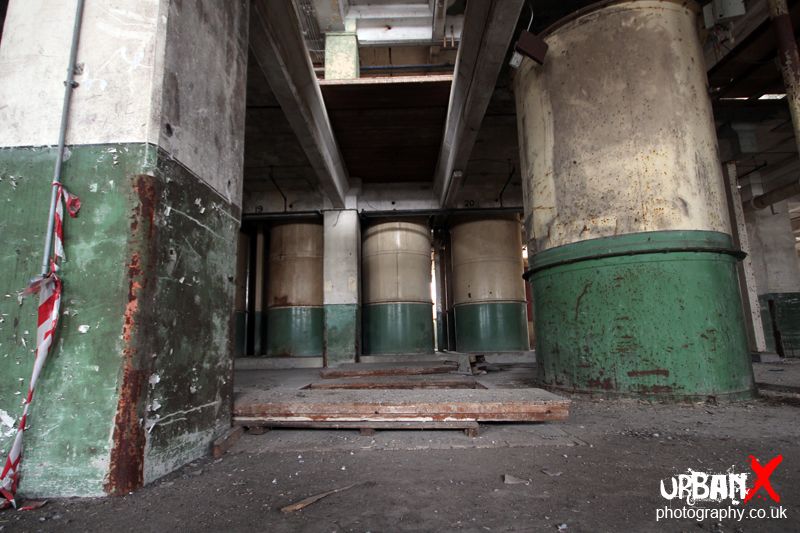 We gingerly made our way to our access point, to find it had been sealed whilst we were in there! We started to look for another exit when I came around a corner to find myself only feet from the van with guard standing beside it. We retreated and came up with a plan. "If he's still there in 20 mins, we'll just have go for it." I stuck my head round the corner to see where his attention was focused, only to find him setting off on his patrol. Taking this as our cue to leave we wished the mill farewell. I checked my watch, we'd been in there over seven hours.