This 'Hobbit House' was built without planning permission by a local eccentric artist, as a sheep shed. Some shed! It started as a simple single height building but grew and grew. It took over ten years to build using stone from the nearby fields. It is so well hidden that council did not know about it, but when they did find out the artist was told to stop. This was in the late 90's and the artist just stopped and moved to Scotland, leaving it unfinished. Although the Hobbit House was not finnished to was big enough to live in but now is full of rubbish, has been partly vandalised. Some parts are unstable and the building is starting to crumble. I had heard about this building but could not find it(it's not visable on Google Earth), until earlier this year. I have been back recently and it is now overgrown by ivy and nettles.
The Approach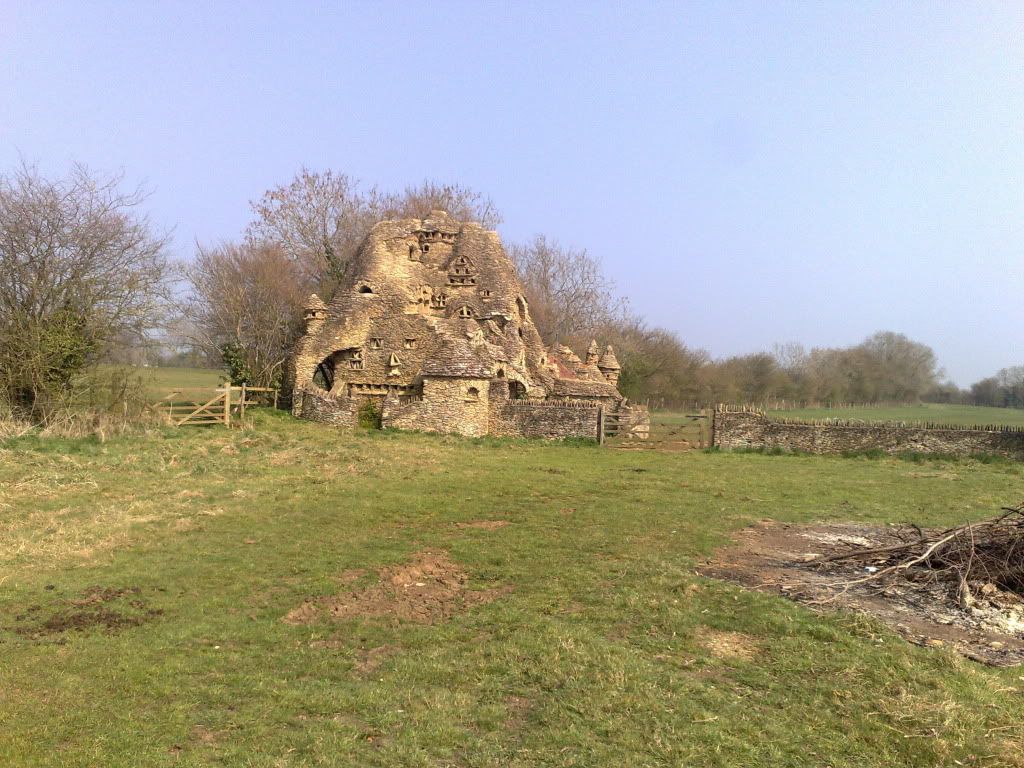 The Main Building.
The East side.
Turrets & Windows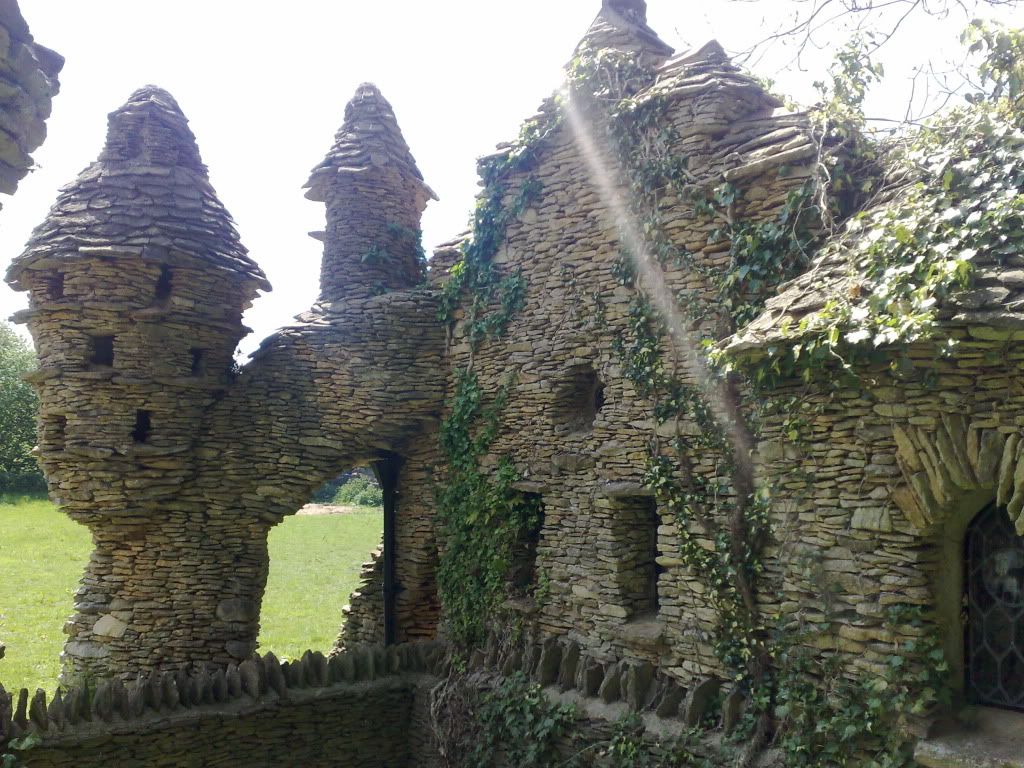 The Back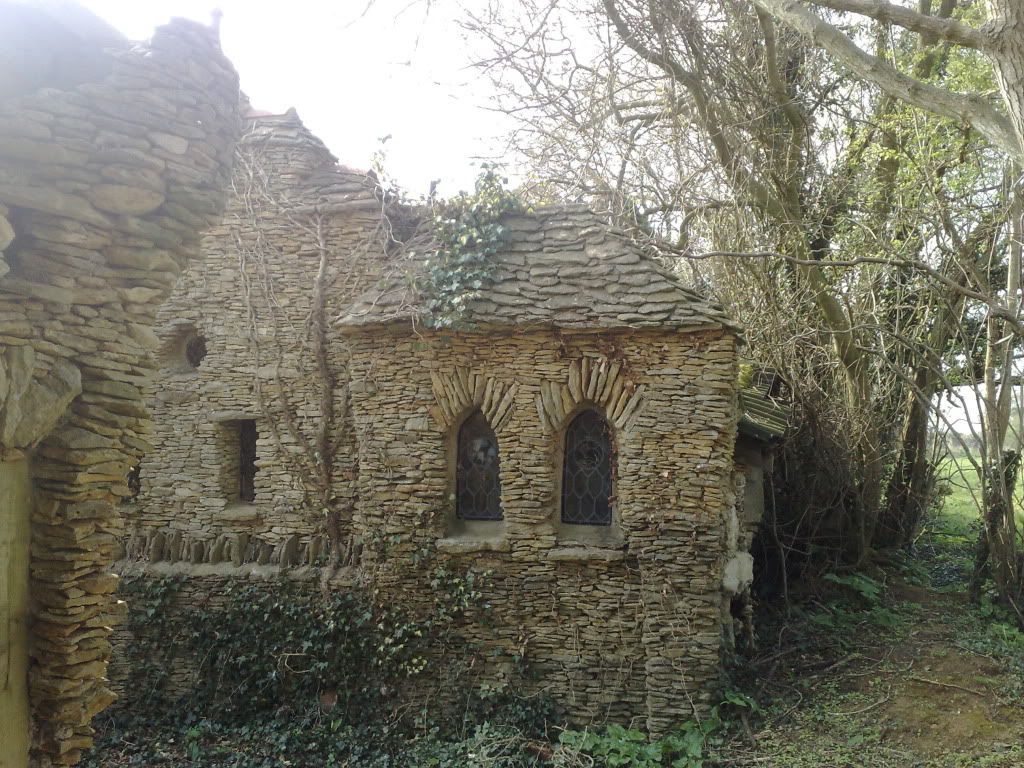 The Front Door
Up Close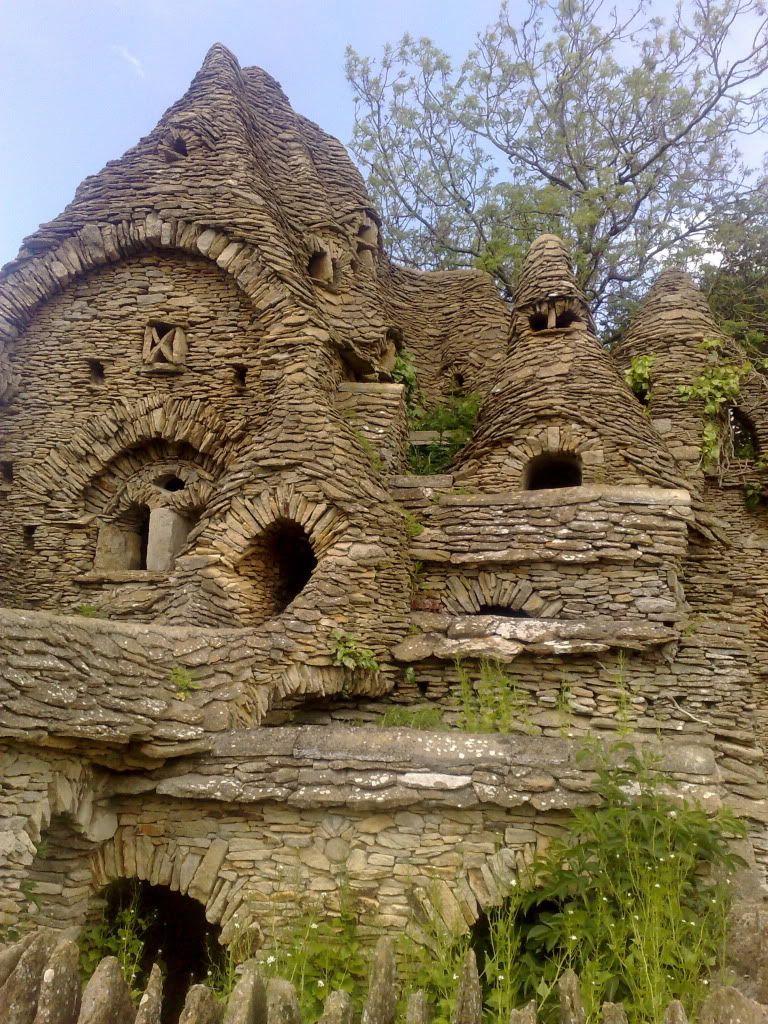 And Again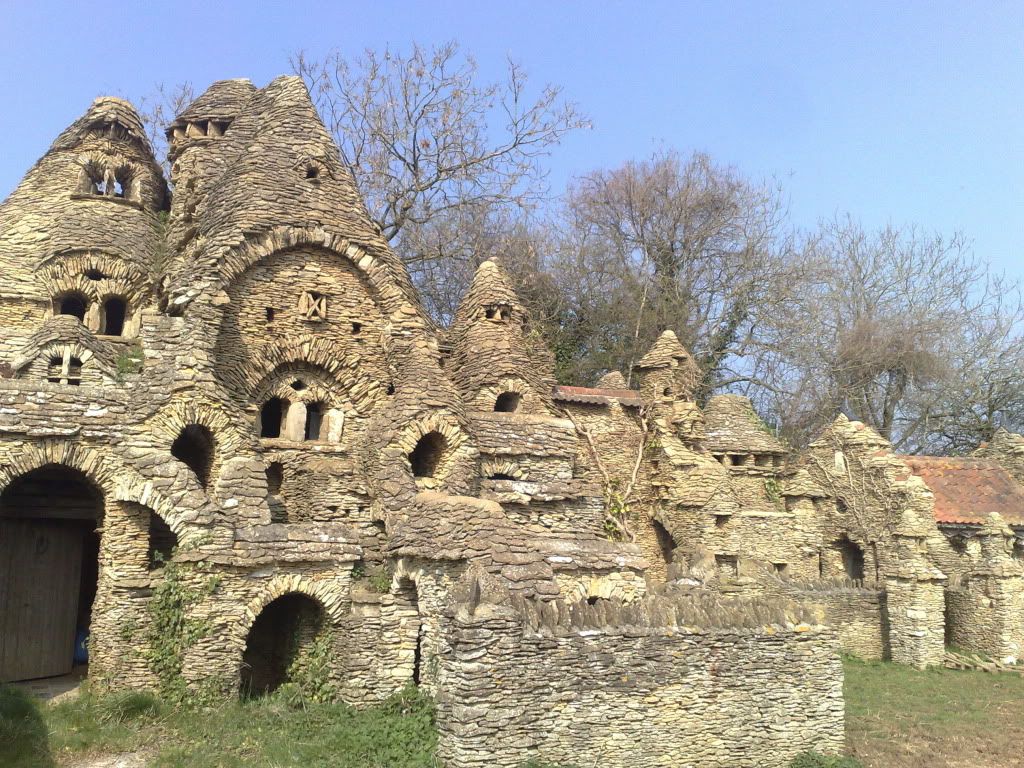 And Again
The Living Room
Going in the front door, tiled floor.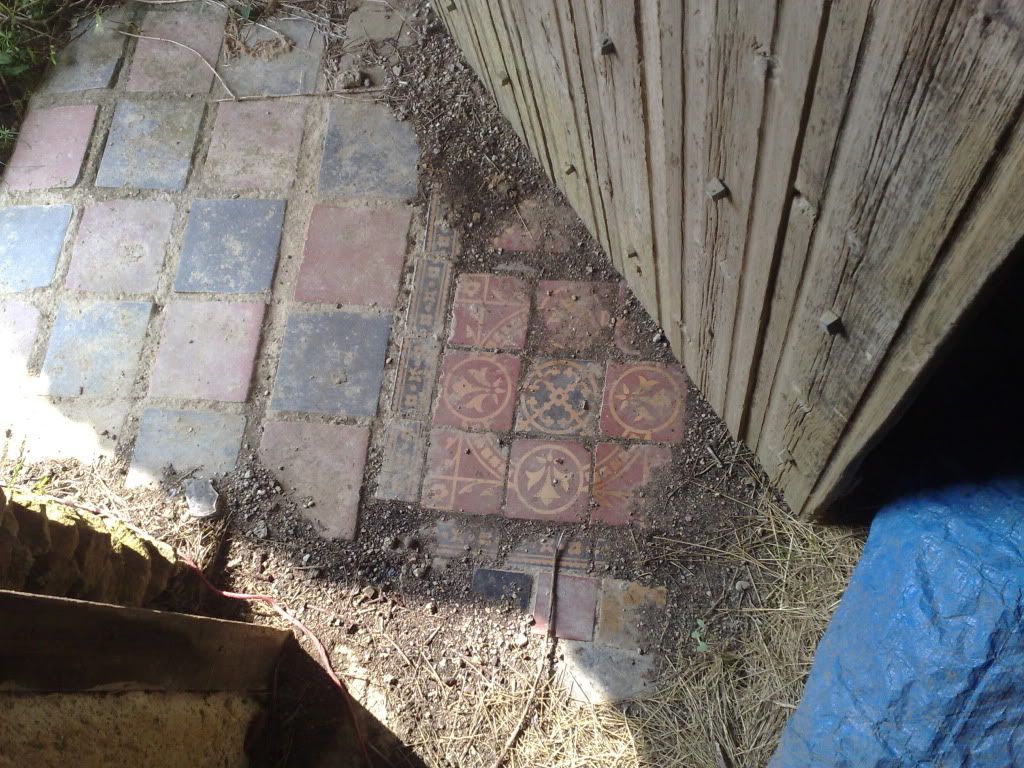 Inside with stained glass windows and plaster work.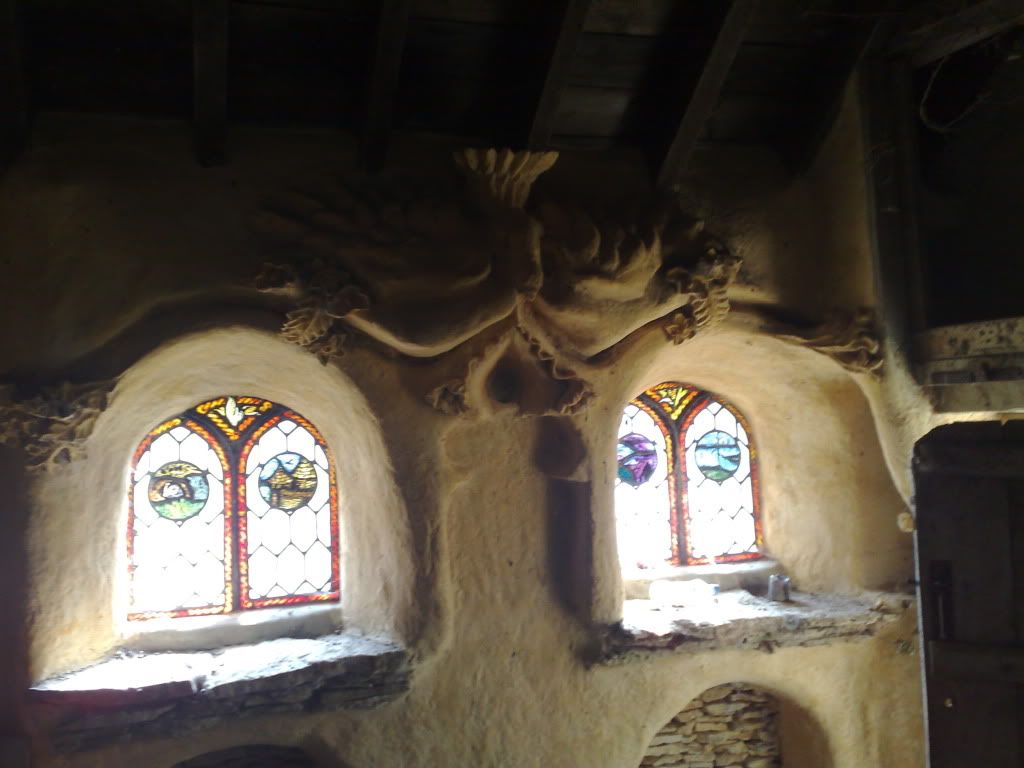 Another View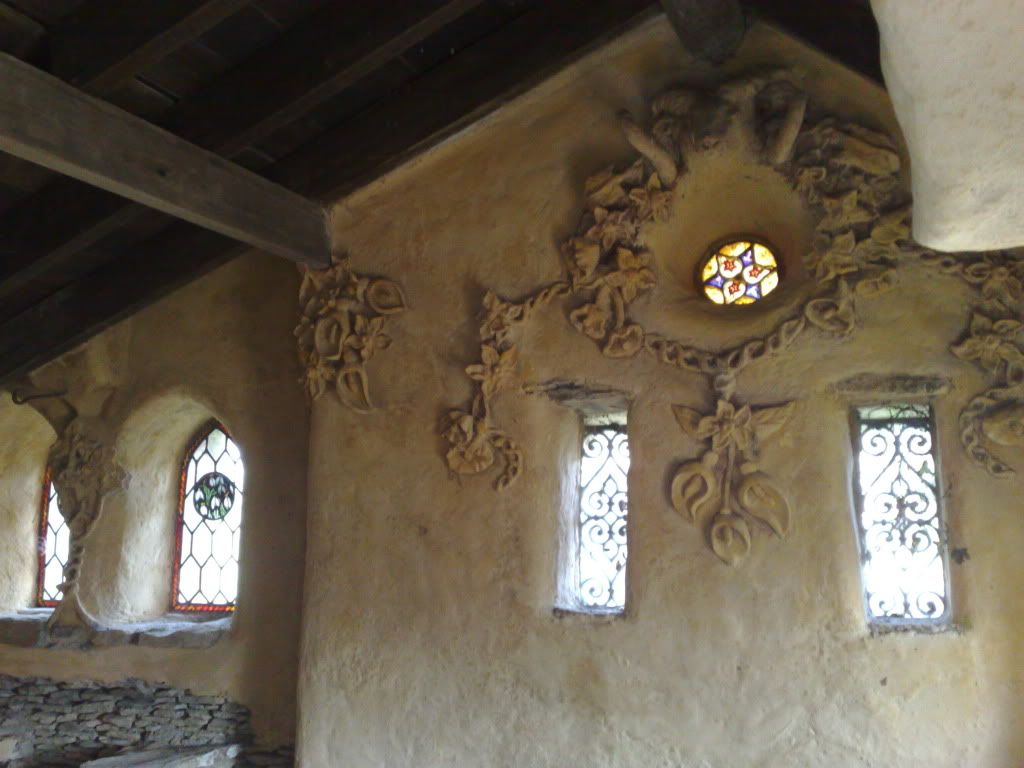 More plaser work
Hobbit Shelves.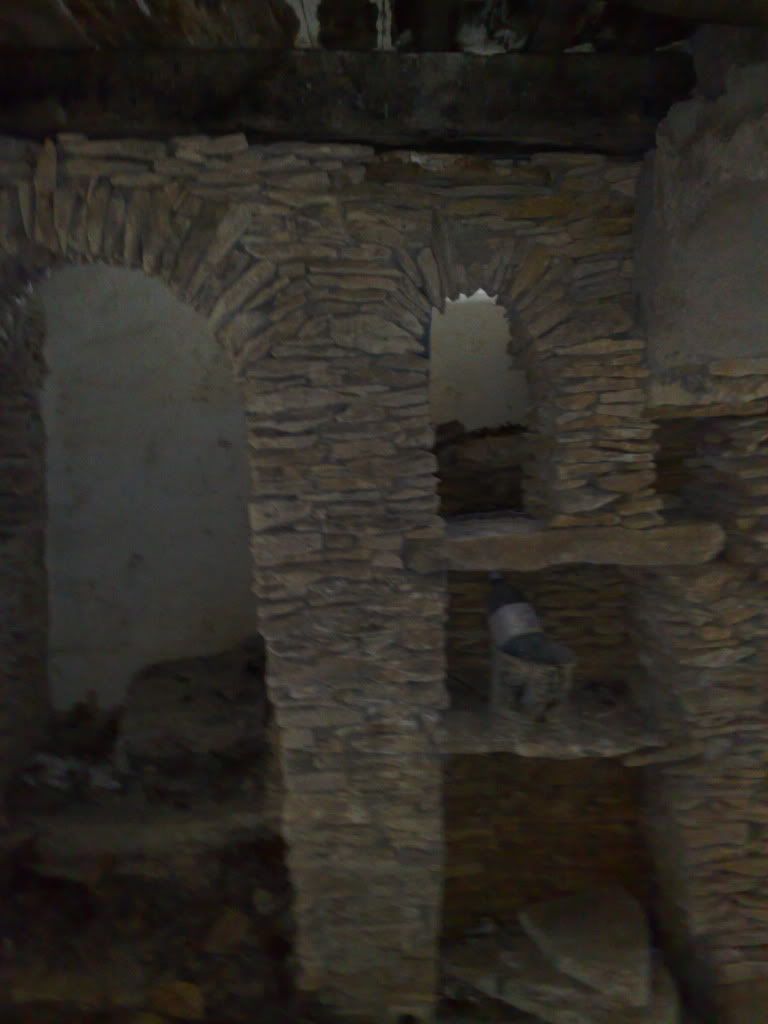 Someone was buried here.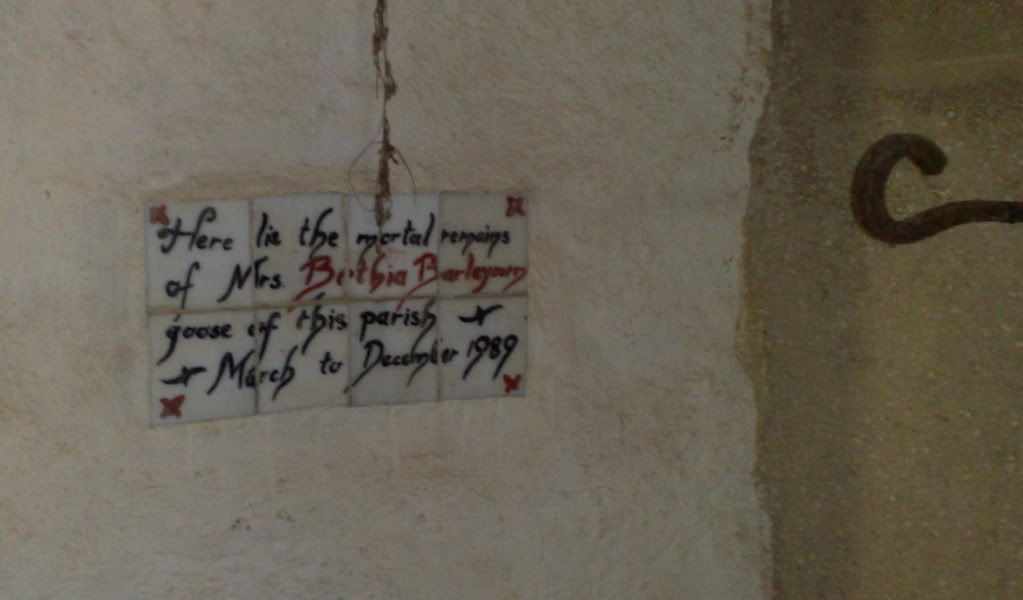 There are signs that someone once lived here as there are the remains of a bed and stove. I have many more photos but my mobile camera did not cope with the sunny day very well, and I did not see any hobbits